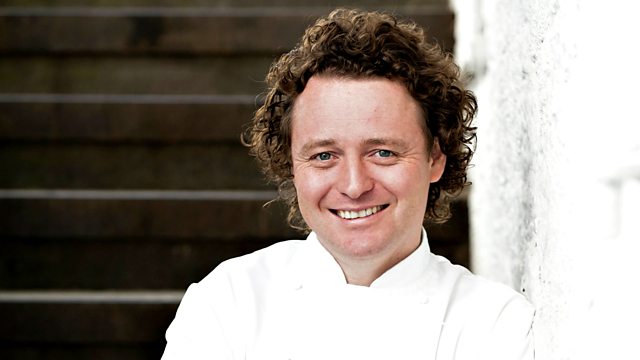 Tom Kitchin opened The Bonnie Badger, a new pub with rooms, on Wednesday this week. It comes just a month after the launch of his casual dining concept Southside Scran in Edinburgh.
Harden's first mentioned news of The Bonnie Badger in May. It's just a 30-minute drive from the capital in the village of Gullane on Scotland's east coast.
The pub was built in 1836 and features 14 bedrooms, a bar, and a 60-cover dining room. The interiors, which play on Scotland's tapestry heritage and Scandinavian influences, were designed by Michaela Kitchin along with Stephen Peterson of Burns Design. There's a garden and outdoor cooking area.
As with all of Kitchin's cooking, the kitchen is using Scottish produce and work closely with nature. The menu consists of pub and seasonal classics  such as  steak pie with bone marrow, and slightly more cosmopolitan dishes such as Jerusalem artichoke and pearl barley risotto.
"Michaela  and I have dreamt of having a pub with rooms for years,  and we've always been particularly fond of the East Lothian area, having spent time here on weekends with the kids. When this opportunity came up it just felt that it was meant to be," said Kitchin.
"We have always loved the feel of the old hotel and we want to ensure that we keep the heart of the building whilst enhancing the offering.
"It will be a place to escape for a day trip, pop in for a drink after a game of golf  or  stay overnight for  a weekend break to experience  the incredible scenery  that East Lothian has to offer."
Recent News from Harden's