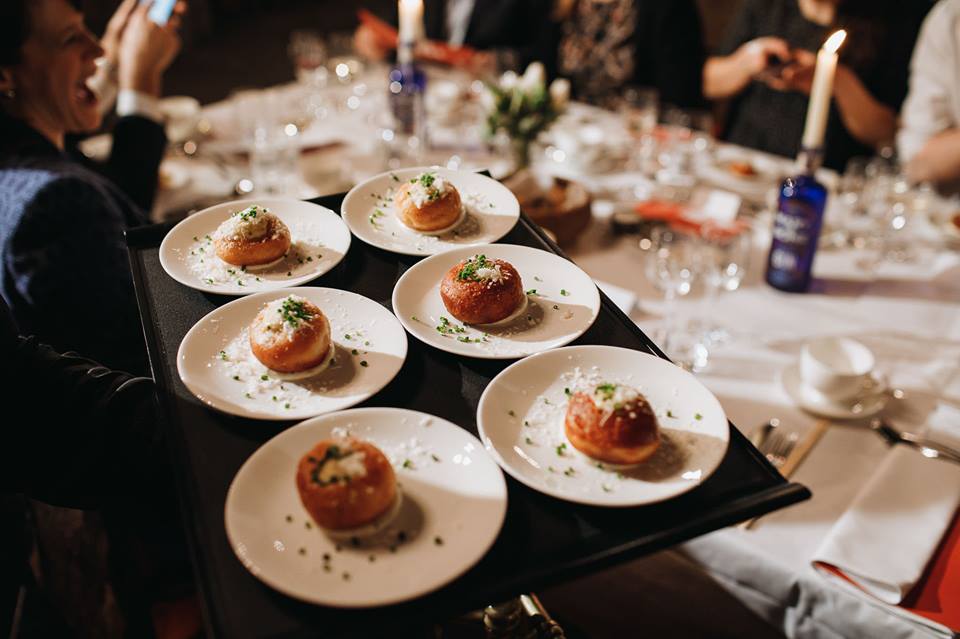 Marylebone Food Festival will return for a second year in 2019, celebrating the area's restaurants, cafes, wine bars, and food shops.
The event, a partnership between two property companies, aims to cast a spotlight on the increasing 'culinary depth of Marylebone'. Just a handful of local restaurants in our guide include Trishna, L'Autre Pied, Roti Chai, and Picture.
It's probably best we don't mention the Chiltern Firehouse.
Last year's festival featured tasting menus from the likes of The Providores' Peter Gordon, Trishna, Roux at the Landau (now newly launched), and La Fromagerie. Wine is also an important component.
"Over the course of the festival, Marylebone's food and drink establishments – ranging from neighbourhood cafes and wine bars to the finest restaurants – will put on special menus and host exclusive masterclasses, one-off collaborations, food tours and talks, throwing the spotlight on the gastronomic wealth and diversity of the area," reads the announcement.
The first event (April 24) is a dinner party called The Marylebone Menu, with seats for 120. Tickets cost £75 and include eight courses and accompanying wine at a grade II-listed Georgian building in the centre of Marylebone. A number of other dinners and events are due to take place between April 24-28.