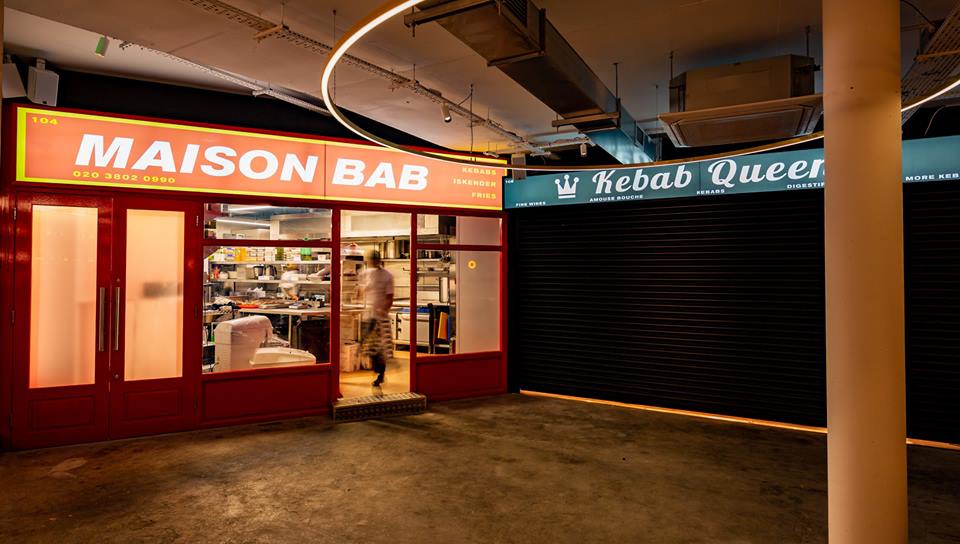 The team behind Le Bab and Maison Bab are to launch Kebab Queen, an adventurous fine dining concept that will see the humble Middle Eastern dish explored and extended across a seven-course tasting menu.
In April, Manu Canales, formerly a sous chef at La Gavroche, will open Kebab Queen below the group's Maison Bab site in Covent Garden. It's been, says Canales, four years in the making.
Co-founder Stephen Tozer – who with Canales and Ed Brunet opened the "awesome" Le Bab in Kingly Court in 2017 – told Harden's last year that the dining room would be "ambitious and high end" but "fun", though at the time he couldn't reveal much more.
While billed as an upmarket approach to kebab eating, the dining experience will be casual, the team said. Diners will sit within the illuminated facade of a classic kebab shop, and will be encouraged to share food and eat as they would on a Friday night (well, sort of), as Canales talks through his menu from an open kitchen.
Dishes include a foie gras miniature kebab, a 'doner risotto' made with lamb jus and finished with tongue meat, and a chargrilled monkfish shish kebab with liver and chicken skin.
Also on the menu is a rum-aged spit roast Fesenjan duck, which will be served with Persian-style rice.
Canales said: "Kebab Queen is the pinnacle of our project. The piquancy, umami and smokiness of the kebab really lend themselves to reinterpretation.
"We're creatively pairing Middle Eastern flavours with meticulous and classic technique. But we want you to relax and get stuck in; it's about combining the intense flavours of high end dining with the communal, elbow-to-elbow fun of the kebab shop."