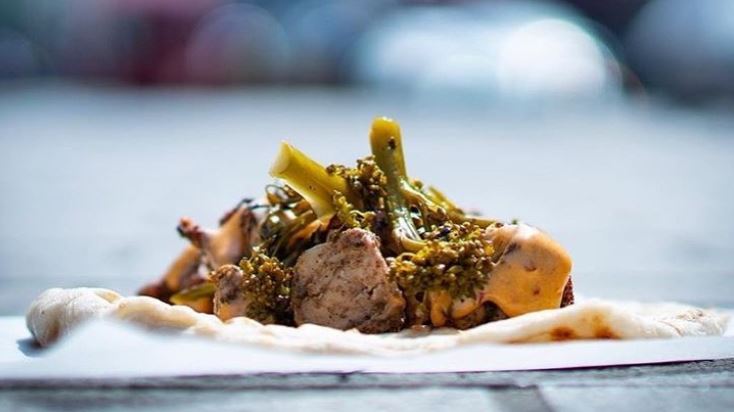 The owners of upmarket kebab restaurant Le Bab are to open a Maison Bab in Covent Garden next month (September).
Upstairs, Maison Bab, situated opposite Temper, will be similar in style to the original, which has long boasted hefty queues on the top of Kingly Court on Carnaby. Reporters say the food is "superb" – with "good cocktails, too".
In the basement of the new site, a 'fine dining' restaurant will feature. Seating just ten, Kebab Queen will be a hidden enclave within the main premises, with a more "refined, sophisticated" take on Middle Eastern-inspired food. As yet, no details on the menu have been released.
The new venture is a collaboration between Le Bab founders Stephen Tozer and Ed Brunet, together executive head chef Manu Canales, who was previously sous chef at Le Gavroche.
Kebab Queen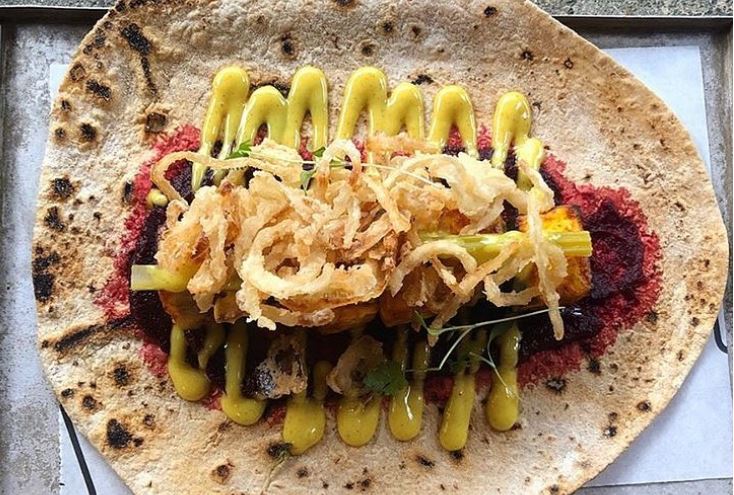 The main Maison Bab menu features eight new kebabs, which will sit alongside starter dishes, snacks and nibbles, with drinks including cocktails, Chapel Down cider, craft beer and affordable but adventurous wine. Expect Czech Pinot Noir and Moroccan Syrah.
Starters include a doner beignet and an Indo-Iranian mutton curry. The only familiar dish – and the only one available at both restaurants – will be Le Bab's fondue fries.
Maison Bab will serve the likes of raclette shawarma, a chicken shish, and vegan options such as miso celeriac shish with pickled crispy onions and toum. House-made manoushe – Lebanese pizza – with toppings such as Yorkshire lamb, Sussex labneh and chilli and zataar is another new addition to the concept.