Our summary of what the national and local restaurant critics were writing about in the week ending 12 March 2023.
*****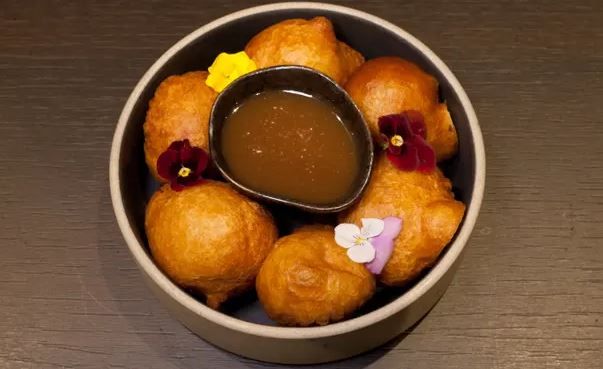 The Observer
"Experience teaches us that more expensive does not always mean better."
Jay Rayner compared the suya ("the famed Nigerian way with smoked or barbecued beef, lamb and chicken") from Knightsbridge restaurant Isibani with a takeaway portion from Alhaji Suya in Peckham, recommended to him by The Evening Standard's Jimi Famurewa, whose family is Nigerian.
At Isibani, the suya (the first time Jay had ever tried it) was "dry and flavourless, unless introduced to the pile of spices sitting far to the side of a plate"; at Alhaji the meat had "a joyously bold hit of chilli and garlic and smokiness, all underwritten by the sweetness of ground peanut".
Isibani, from ex- Wolseley and the Chiltern Firehouse chef Victor Okunowo, "feels like a neighbourhood restaurant for a part of London that doesn't have one" and – "if you can forgive the suya, which some people simply won't" – it's "simply a very nice place to be".
Jay might not have loved their suya, but his review is a "love letter" to the pepper soup, a "profoundly comforting, utterly compelling bowl of savoury joy"; he loved the jollof rice and desserts (puff puff, pictured), too.
It's not cheap ("that's the bloody Bulgari Hotel over there") but "in the Knightsbridge of stupidly expensive wagyu burgers… and that ludicrous Salt Bae bloke across the road… Isibani is a tiny joy".
*****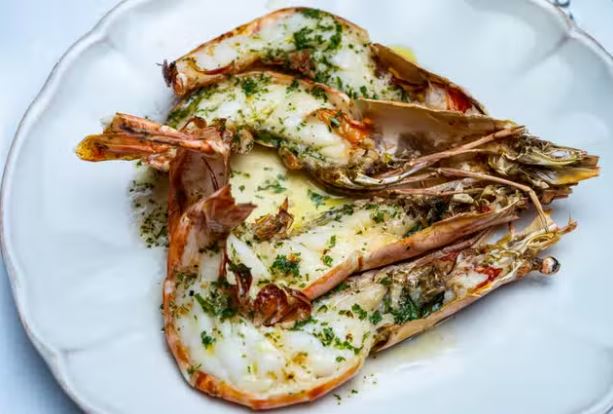 The Evening Standard
"A perfectly pleasant, though bruisingly expensive big-ticket opening."
Jimi Famurewa is the first of the critics to review Socca, the "titanically splashy new Mayfair bistro from restaurateur Samyukta Nair and justly lauded Bibendum chef Claude Bosi".
The "showpiece main room is a swoonsome, light-flooded wonder of… twinkling, old French Riviera glamour", but Jimi and his companion were seated in "the smaller space in the back… that, despite its luxurious flourishes, can't quite shake the sensation of a claustrophobic steerage cabin".
"Socca, like a reverse mullet, keeps its party firmly at the front."
*****
Also in The Standard, round-ups of best afternoon teas in London, "from the Ritz to Brown's Hotel" and the best Indian food the capital has to offer, according to Ben McCormack, "from Gymkhana to Tayyabs".
*****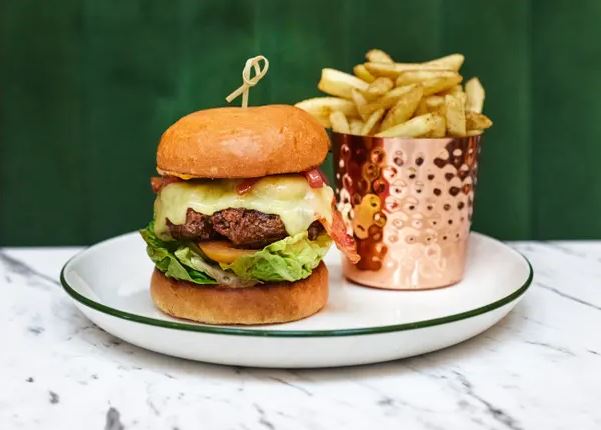 The Guardian
"Someone spent so very much on the fixtures and fittings that there's no budget left to offer a menu worth leaving home for."
Grace Dent was in Bromley's old town hall, which underwent "an extremely tasteful" £20m refit as a (forthcoming) boutique hotel, meeting space, studios and restaurant Dorothy & Marshall; it's a "gorgeous" space.
D&M opened in late 2022 with a "brief, 10-item list" menu; it hasn't grown, and "becomes an even shorter brunch menu" on Saturdays, which always include the house burger (pictured) and a "brilliant" roly-poly pudding.
Service is "delightful… prompt and friendly", which makes it even more sad that "it's hard to regard the place as much more than a cafe".
"As a proper working restaurant, Dorothy & Marshall could be remarkable."
*****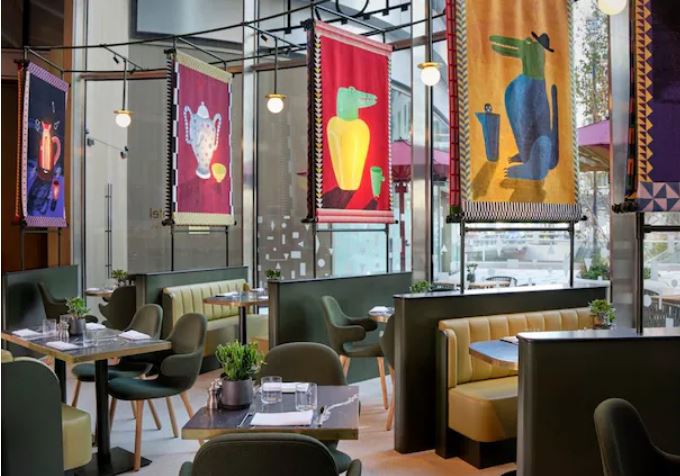 The Telegraph
"Dinner… was like being in a bumper car, wrenched from side to side from fabulous to disgraceful."
William Sitwell was at Tozi Grand Cafe at the redeveloped Battersea Power Station site; it's "a restaurant that claims to evoke the classic elegance of the grand cafés of Europe".
Sitting within the Art'hotel rather than in the old power station, it was hard to find, and not at all grandly decorated ("on the Novotel-Claridges scale, this is rather closer to the former").
"Service was prompt, very friendly and professional, and the first two dishes were examplary." But then came "the most grotesque dish of 2023" – flavourless raw Sicilian prawns, costing over £5 each – followed by a "heavy dish of leaden veal and pork meatballs". (**)
*****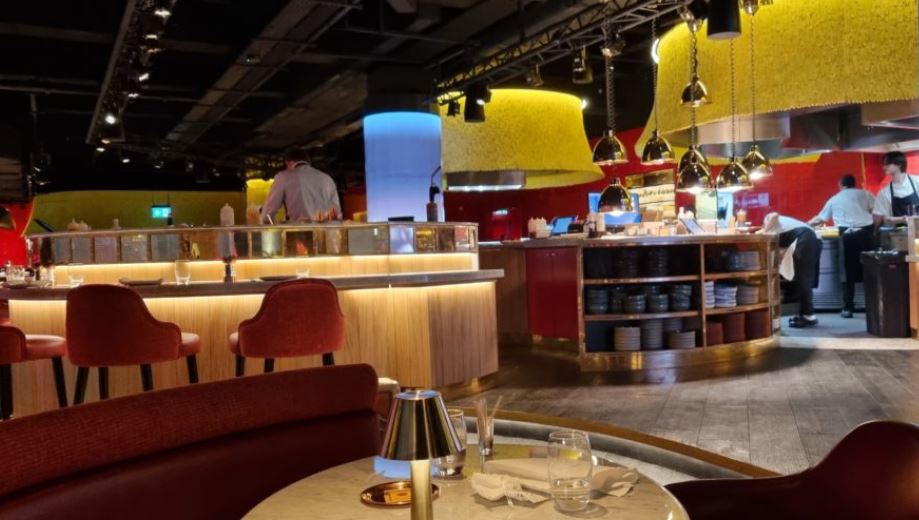 The Scotsman
Gaby Soutar tried out the new Edinburgh branch of Duck & Waffle, in the St James Quarter.
"Designed by the people behind SushiSamba – also soon coming to this shopping destination – this place is like a theatre set" and the food is "expensive and ridiculously indulgent with cardiologist's nightmare dishes like foie gras creme brulee". She even tried the signature dish, which "presses all the salty-sweet buttons until you can't fight the feelings".
"Duck & Waffle is an interesting concept. If you can afford a visit, go for the novelty factor." (13/20)
*****
Rosalind Erskine revisited Stravaigin, which has re-opened after a facelift and general refresh, after being "sold to the Metropolitan Pub Company last year". "The food and drink at the Stravaigin is a lot like the new look, it's a refresh but still recognisable for what it always was, which will be a comfort to regulars and new visitors alike." (16/20)
And also…
In The Financial Times, a review of Akub's "definition-defying modern Palestinian food"; "Fadi Kattan imports seasonal produce and a proudly specific vision in his first London restaurant".
Also in The FT's How To Spend It, an article on St John's clothing collaboration with Drake's; the "nose-to-tail wardrobe" is "as tasty as expected".
*****