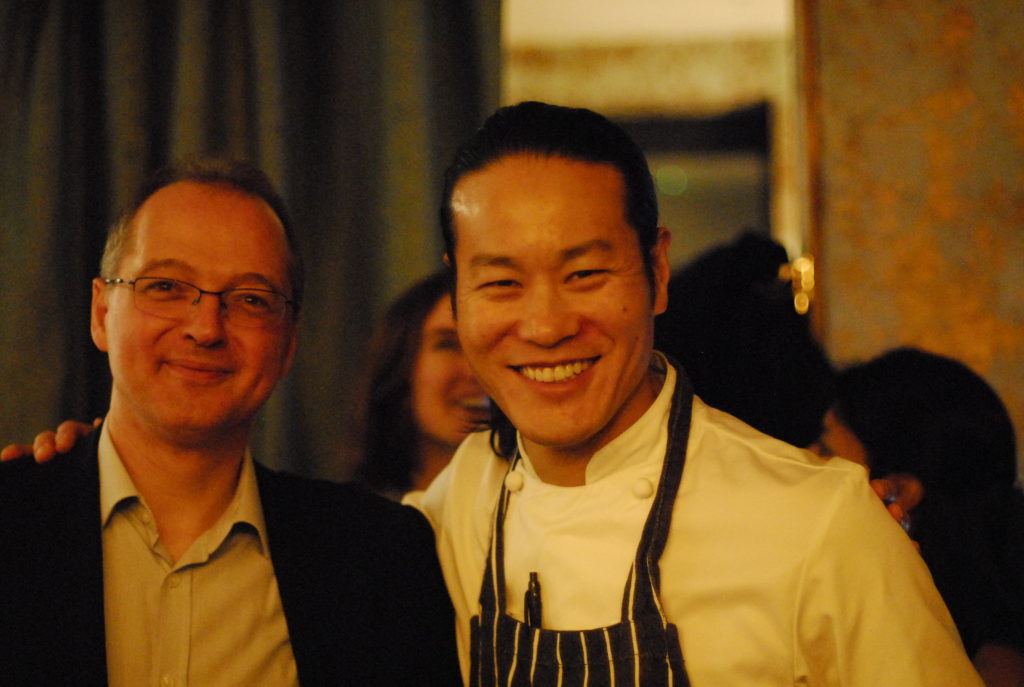 Chef-patron Jun Tanaka's highly regarded Fitzrovia restaurant The Ninth has reopened, seven months after fire swept through the kitchen and forced its closure.
It opened its doors again yesterday – appropriately on March 9th – with the entire front-of-house and kitchen teams still in place, alongside some new reinforcements.
The enforced closure gave Jun (pictured with our own Peter Harden) the opportunity to refresh elements of the restaurant's eight-year-old interior, including the distinctive leather banquettes. He has also developed some new dishes for the menu, including Tuna belly, mojama and anchovy vinaigrette; Venison tartare, Jerusalem artichokes and sour plums; and Pork cheek tortellini with lardo and salsa verde.
The Ninth achieved the highest possible mark of five for its food in the latest Harden's guide, earning praise for its "very high-quality cuisine" and "charming service". Launched in 2015, it was Jun's first solo restaurant, following his training in classical French cuisine at Le Gavroche and subsequent work under leading chefs including Nico Ladenis and Phil Howard.