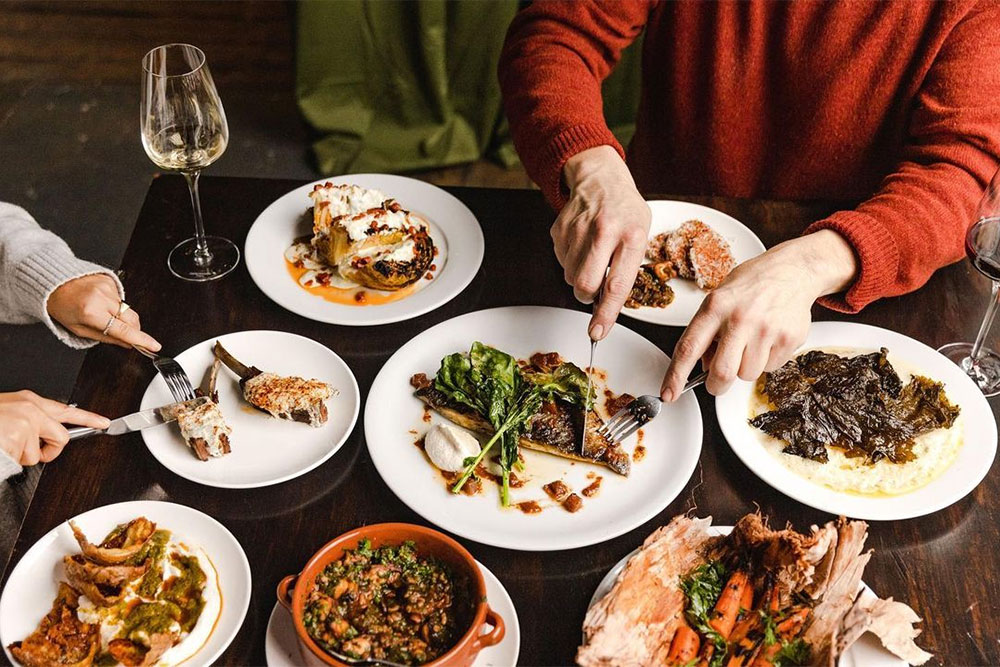 Esti, a Greek restaurant cooking over a wood fire with Australian ingredients and influences, is to open this Sunday, 12 March, in a former Victorian police station in Shoreditch.
Founded by Kostas Vais of the 3 Little Pigs souvlaki food truck, Esti has secured a six-month residency at TT Liquor in Kingsland Road ahead of a planned move into more permanent premises.
Head chef Sal Galasso has worked in some of Australia's best restaurants including Sydney's Rockpool Bar & Grill. He will be using indigenous Australian ingredients and techniques, including finger lime, lemon aspen berries, Murray River salt and paperbark smoking.
Esti is a contraction of "estiatorio", restaurant in Greek. A traditional Greek spit-roast lamb will be served for Sunday lunch.