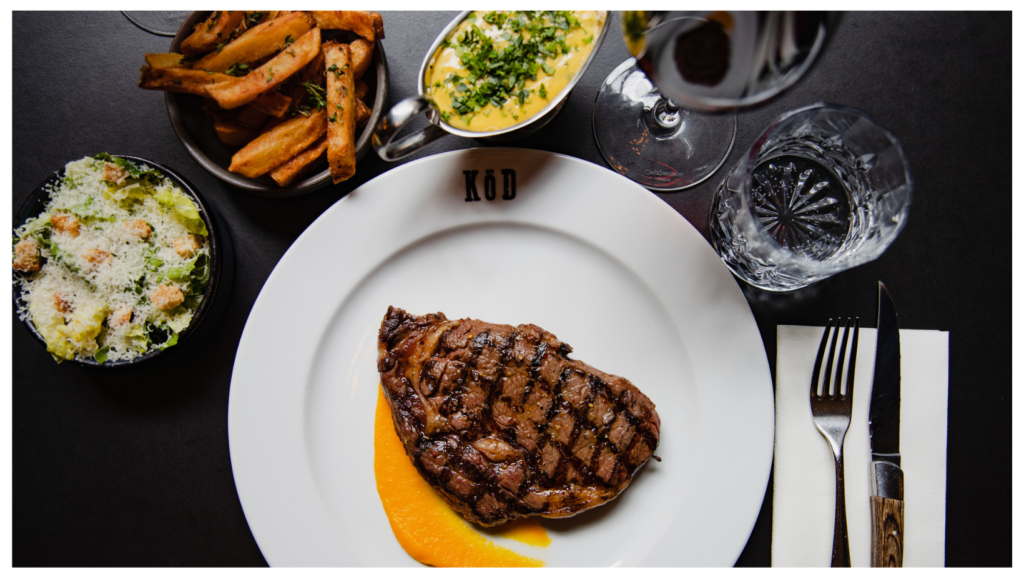 A new Danish steakhouse called KöD – meat in Danish – has opened in the City of London, serving beef from Britain, Uruguay and the US along with Japanese wagyu – all with a signature swoosh of "velvet carrot purée".
Founded in Århus in 2014, KöD now has branches in Copenhagen as well as Oslo and Stavanger in Norway. The new City offshoot is the first outside Scandinavia and is open seven days a week for lunch and dinner until 11pm, while drinks are served until 2am.
The menu offers fillet, ribeye, striploin and wagyu striploin steaks, while those not in the mood for red meat can choose between baked celeriac steak, pan-roast stone bass or Creedy Carver chicken. Starters include oysters, langoustine linguini and citrus-cured "cod NOT KöD", and there's a full selection of side dishes and a smaller choice of desserts.
The "rapid ribeye" steak-and-chips lunch costs £38, and an all-you-can-eat Sunday lunch £30.