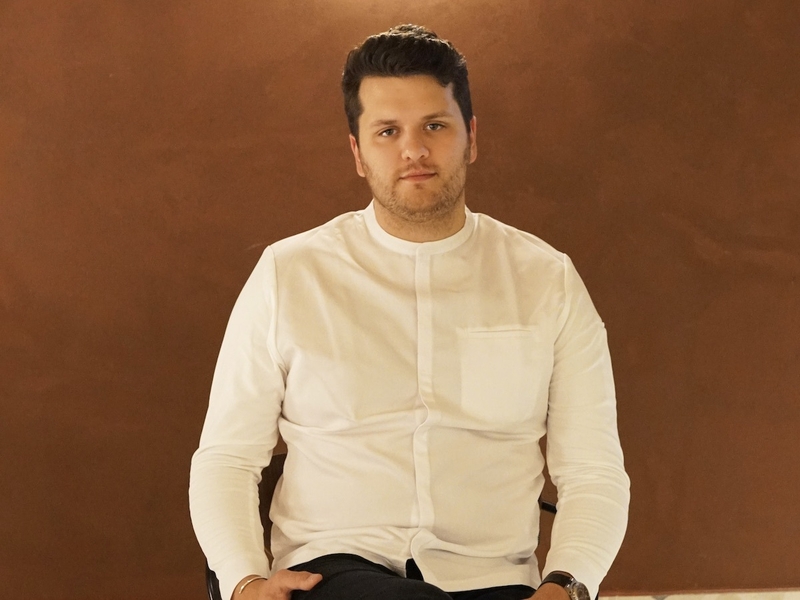 Liverpool chef Daniel Heffy, who has returned from a sojourn in Stockholm with a new repertoire of Nordic influences, is to launch a restaurant in his hometown next Thursday (23 March) – named appropriately Nord .
Daniel's introduction to cooking came in galleys as a teenage sea cadet, and he went on to train under legendary Liverpool chef Paul Askew, now of Art School restaurant. He founded Liverpool's Secret Diners Club and Buyers Club before heading to Sweden, where he worked for world-famous Frantzén and was head chef at another top-drawer outfit, Adam/Albin.
At Nord, which occupies the ground floor of the Plaza building in Old Hall Street, Daniel is backed by GSG Hospitality, who own Bold Street Coffee, Salt Dog Slims and Duke Street Food and Drink Market in the city.
Daniel said: "I'm incredibly excited to be partnering with GSG Hospitality on what is set to be an incredible new dining concept for Liverpool. For me, Nord is a destination restaurant looking to bring a new, high quality food experience with professional, relaxed service to the city, focusing on mainly British ingredients but also taking influences from my experience in Stockholm."
Matt Farrell, executive director of GSG, said: "We are beyond thrilled to be working with Daniel on the return to his hometown. He's bringing back a wealth of experience from working in one of the highest rated, iconic Michelin star restaurants in the world, which is a huge win for the city.
"Nord will celebrate Northern hospitality at its finest. It will offer a sense of warmth and welcome guests with open arms through excellent service, alongside offering a menu that features accessible, yet high quality food with local produce running through its narrative. We're aiming to create a high quality, sustainably conscious environment that everyone can enjoy and adds to the ever-growing, distinct offering in the North of the country."
The opening follows hot on the heels of the closure of one of Liverpool's most interesting restaurants, Ellis and Liam Barrie's Welsh produce and seafood specialist Lerpwl at Albert Dock, following a dispute over rent arrears accrued during the pandemic.