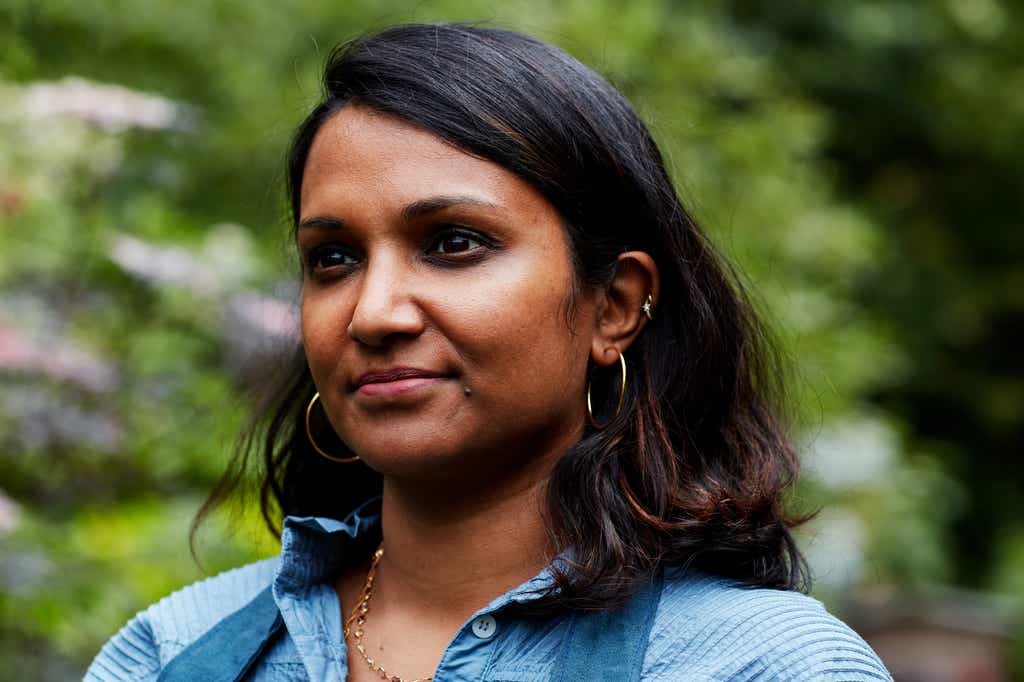 Long-heralded Sri Lankan restaurant Rambutan opens today (17 March) on the edge of London's Borough Market, from chef and food-writer Cynthia Shanmugalingam (above).
Rambutan was first announced last summer, when Cynthia introduced the concept with a soft-serve ice cream pop-up featuring such flavours as mango; jaggery; watermelon and hibiscus; and buffalo curd. Her first book, also called Rambutan, was published last year and was a huge hit in the US, where it was Bon Appetit's 'Cookbook of the Year' and one of the New York Times's top 10 cookbooks.
Brought up in Coventry, Cynthia is a Cambridge economics graduate who was in the fast stream at the UK Treasury, advising government ministers on policy, before turning her attention to the more important matter of food.
She says: "Rambutan has been a long time in the making – I can't wait to get everyone tasting the food I have been lucky enough to eat all my life. London's Sri Lankan diaspora is doing amazing things in music, fashion and art right now, and I hope that with Rambutan, I can add food to that list. It's really exciting to draw on our ancient heritage, but also to create dishes that are entirely new.
"I believe I'm the first Sri Lankan Tamil woman to open a restaurant in central London. It's a big honour to be able to represent the extraordinary creativity and warm hospitality of all the women who taught me how to cook. To do it in London's oldest and most famous food market surrounded by all this amazing produce is a bit of a dream come true."
The open kitchen at Rambutan features a traditional aduppu fire-bucket stove of the type found in Sri Lankan village kitchens, and the menu ranges from Cynthia's family recipes to classics provided by professional chefs. The bar serves Sri Lankan arrack as well as South London beers and low-intervention wines.