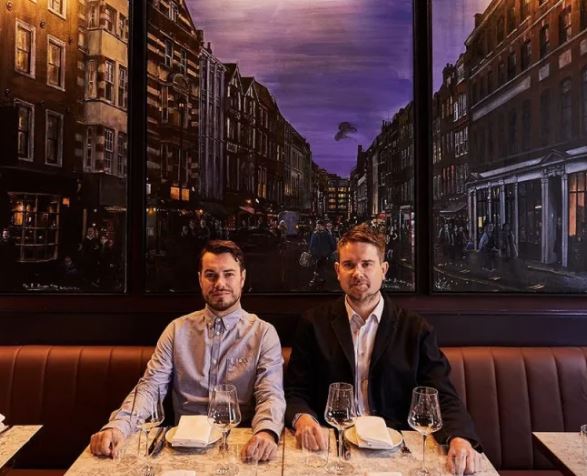 Wine-led restaurant Noble Rot is to open its third venue this spring, in Mayfair's picturesque Shepherd Market. This follows the successful launch of the second branch, in Soho, two years ago.
The new site was previously occupied by French brasserie Le Boudin Blanc, which closed down last year, and was originally a mid-19th-century pub called The Running Horse.
Co-founder Dan Keeling (pictured, right, with partner Mark Andrew) described Shepherd Market as one of the "increasingly rare bubbles of London that manages to still feel like a well-kept secret". He added: "We love renovating old buildings", pointing out that the "original Rotters Towers" in Lamb's Conduit Street, Bloomsbury, once a 1970s wine bar, and the Soho venue, formerly famous as The Gay Hussar, were similarly "marinated in hospitality history".
Noble Rot started out as a magazine devoted to wine 10 years ago, before developing under founders Dan Keeling and into a wine bar/restaurant in 2015. The new 2023 Harden's guide praises the "gutsy and value-led menu" at the Soho branch – but "the star of the show is the gargantuan wine list, interpreted by knowledgeable and friendly staff".