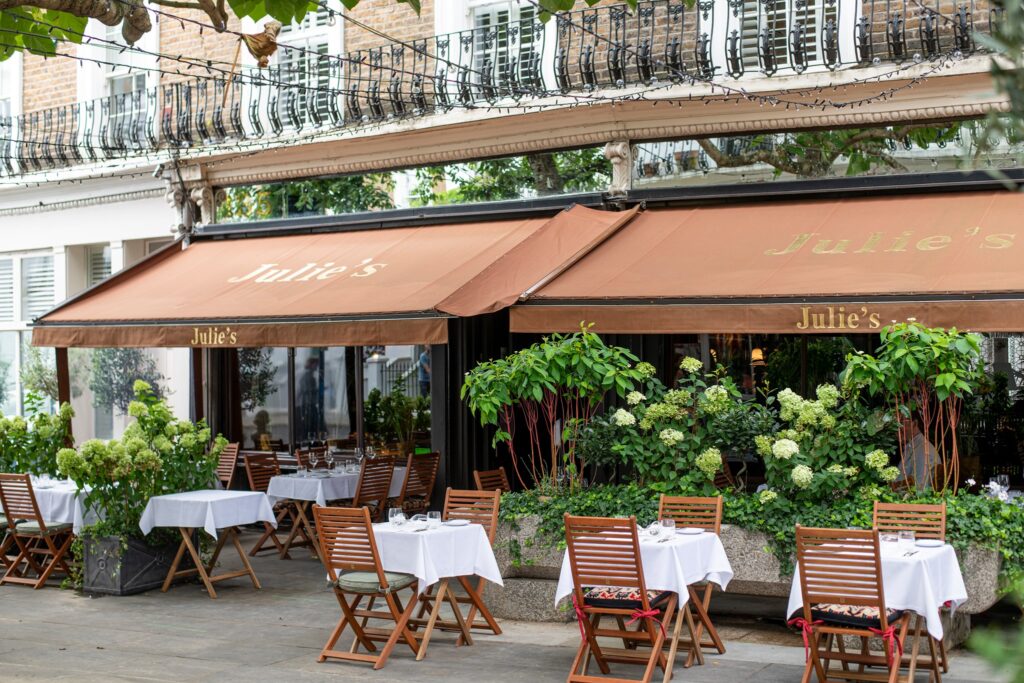 Julie's in Holland Park, one of the longest-surviving relics of Swinging Sixties London, has closed down with the retirement of Tim and Cathy Herring, who have owned and run it for 50 years. It served its last meals on New Year's Eve.
The Herrings took the restaurant over from the founder who gave it her name, interior designer Julie Hodgess, and entertained a string of celebs from Princesses Margaret and Diana to Mick Jagger, Paul Macartney and Kate Moss. One table was said to bear the stiletto marks left behind after Tina Turner danced on it.
Described in the new Harden's guide as a "louche warren of subterranean rooms", Julie's was relaunched three years ago under chef Shay Cooper, but his departure to the Lanesborough marked the end of its revival. A spokesman for estate agent Savills indicated that a buyer might choose to bring the restaurant back to life.