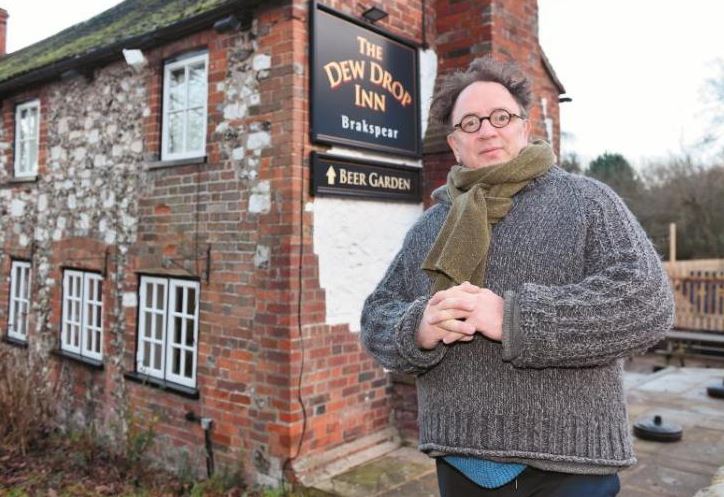 One-man kitchen brigade Simon Bonwick is returning to his calling as a solo chef in rural Berkshire this month, after a short stint running the kitchen of a busy London gastropub.
Simon and his wife Deborah are taking over The Dew Drop Inn, a tiny 16th-century pub owned by the Brakspear brewery in Hurley, between Maidenhead and Henley and less than a mile from the Crown at Burchetts Green, which they ran to acclaim for 10 years.
Deborah said the couple were raring to go again after a year's break, and Simon was cooking "better than ever". "The Dew Drop has been positively nagging away at the two of us for years. Everything about it is beautiful – as the new guardians we will build on its location and local community in our particular way."
The 2020 Harden's guide awarded the Crown an impressive score of 4-5-4 and praised Simon's "classic gastronomic cuisine", served "in an atmosphere more like a cosy home than a restaurant".
The couple sold the Crown to Dominic Chapman of the Beehive in nearby White Waltham in May last year, and Simon was appointed head chef at the Princess of Shoreditch in east London. The Dew Drop, which can seat about 20 diners at a time, reopens under the Bonwicks later this month.