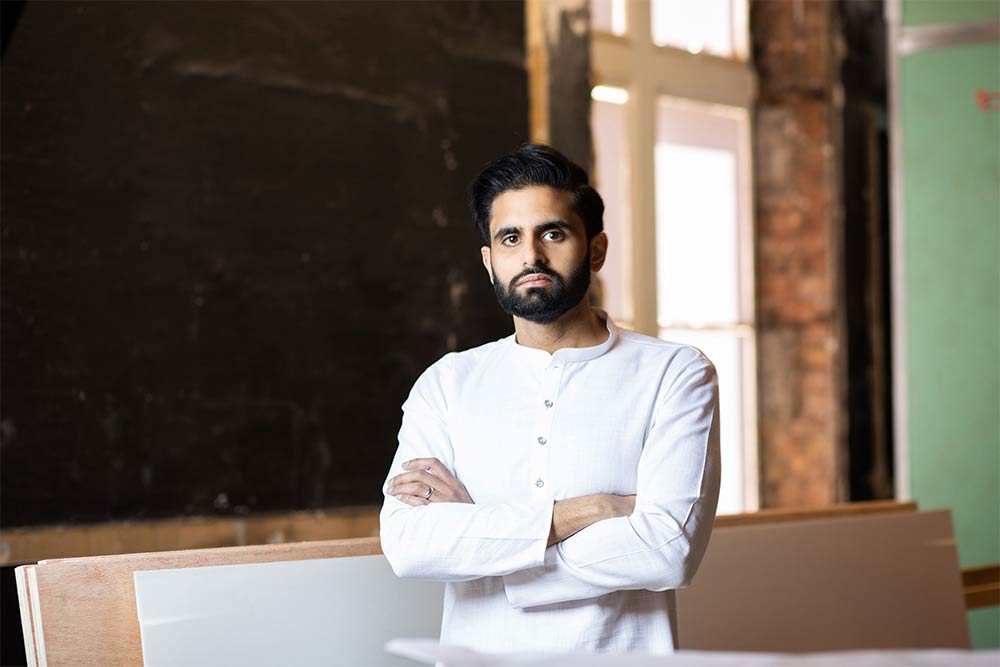 The JKS Restaurants (the group is as busy as ever) stalwart Chet Sharma has announced the launch of a new contemporary Indian restaurant in Mayfair.
Now the home to countless upscale Indian restaurants – even with the notable departure of Indian Accent – it seems the perfect spot for BiBi, which will sit on the on the corner of North Audley Street and Lees Place and will seat 35 guests indoors and 20 on the terrace.
'Bibi', translating in Urdu as 'lady of the house', is used as a term of endearment for grandmothers across the Indian subcontinent, we're told.
The restaurant's concept draws inspiration from Sharma's own Bibi and her ancestral teachings, and the dining room will serve a "playful menu influenced by the street carts and roadside cafés from Punjab in the north, to Kerala in the south".
Sharma, backed by JKS with this venture, first made a name for himself as a development chef at the likes of Mark Birchall's Moor Hall and Simon Rogan's L'Enclume, as well as the world renowned Mugaritz in Spain.
Dishes will include lobster claw and chicken liver maska buns, raw beef pepper fry, scallops with roe and chaat masala, and trout jhal muri. The menu is long and eclectic – and very promising.
Sharma said: "It has been a long time in the making, but I couldn't be happier to open BiBi with the team at JKS Restaurants. At BiBi we will tell the story of Indian food through a different lens; pairing impactful flavours with techniques that I have honed at some of Europe's most celebrated restaurants.
"My style of cooking is all about marrying the richly diverse cuisines of the Indian subcontinent along with the world-class produce available to us here in the UK."