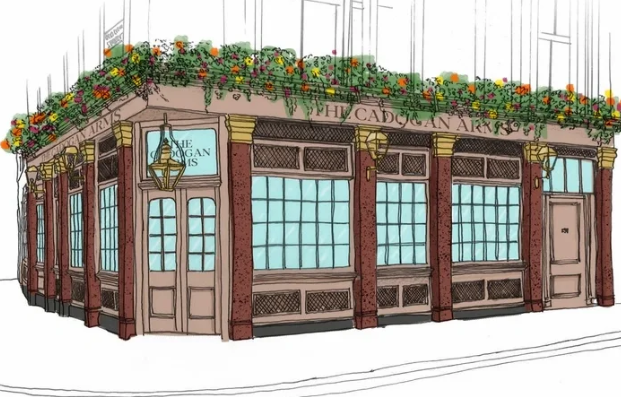 The Cadogan Arms pub in Chelsea will relaunch in July with the backing of star investors including JKS Restaurants founders Jyotin, Karam and Sunaina Sethi.
The project is being led by Dominic Jacobs of the Running Horse pub in Mayfair, with James Knappett of the Kitchen Table in London's Fitzrovia overseeing the menu as culinary director. Big money, big names.
Knappett will work alongside executive chef Alex Harper, who formerly led the kitchen at the Harwood Arms and was executive head chef at Neo Bistro. Given we know Sally Abe has left the Harwood to open a host of new restaurants (more on all those another time), we wonder what will happen to that old Fulham pub, long appreciated by many.
The menu at the refocused Cadogan ARMS will celebrate "best-in-class British produce", we're told, with the drinks list showcasing "exclusive beers, cask and craft ales alongside wines and cocktails".
Jacobs said: "Dating back to the 1700s, the Cadogan Arms is one of Chelsea's most enduring public houses. The team are excited to once again be able to open the doors to the local community and deliver a gold standard public house experience that honours the rich history of the venue."
Knappett's Kitchen Table is due to reopen this year after a refurbishment, which will see the restaurant expand into the upstairs Bubbledogs space with a new lounge and bar.