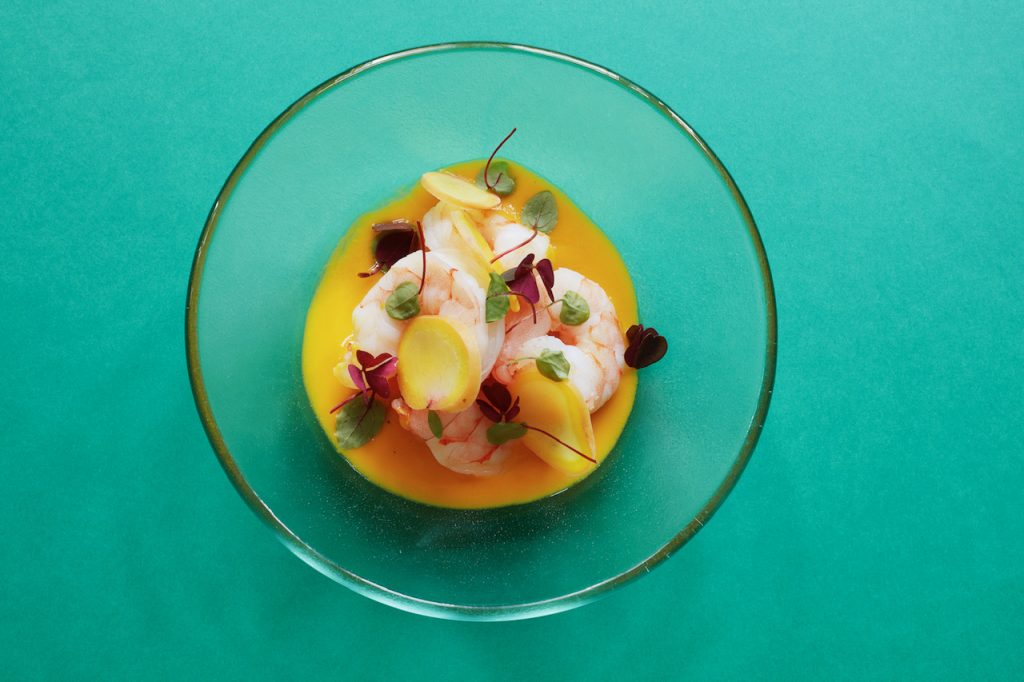 The once celebrated Peruvian restaurant Andina which closed in 2019 has confirmed it will re-launch in its new Spitalfields home on Wednesday 19th May. It has been a long time coming.
Bookings are now open for lunch and dinner, seven days a week, with an 'all-in' weekend brunch menu and tables reserved for walk ins. The new flagship space is located opposite Middle-Eastern hot spot Bubala on Commercial Street, just behind Spitalfields Market, and is much larger than its previous Shoreditch home (which was forced to close due to the pandemic).
The new site offers 80-covers in the main restaurant and pisco bar space, and a further 30 seats downstairs in Bar Mistura – a late night cocktail bar and taqueria set to launch in June. Pisco sours will be back aplenty.
The menu at Andina Spitalfields comes from head chef Bruno Moura and his team, and will pay homage to the restaurant's Andean roots, offering its collection of ceviches – Peru's national dish.
Returning will be 'Yana Tuna Ceviche', fresh tuna, rocoto chilli tiger's milk, pickled pineapple, samphire radish and pickled onion, and 'Don Ceviche'. fresh sea bass ceviche with avocado, amarillo chilli tiger's milk, sweet potato and red onion.
Andina's MD Raquel de Oliveira said:
"It's obviously no secret this last year has been an absolute shocker for the whole of the hospitality sector. Having to leave our original home in Shoreditch after seven years was really heartbreaking. But finding our new home on Commercial Street in Spitalfields feels like a fresh start for the team and the Andina brand as a whole.
"The space is much bigger, so we can now serve more of our loyal customers, many of whom have been dining with us from day one and have supported us throughout the pandemic, which is so humbling right now.
"And with the bigger kitchen space we will be able to expand our menu, as well as launching a brand new Latin American cocktail bar and taqueria concept in the downstairs space called Bar Mistura, which we are super excited about. Mistura means 'mixture' in Spanish, which seemed like a fitting name given that the Peruvian and wider Latina American culture encompasses a brilliant mixture of different countries, cuisines and wonderful people.
"We want the new space to feel inclusive for everybody, and after this last terrible year we hope our customers will want to come and celebrate this new beginning with us at Andina Spitalfields when we open next month."
Downstairs at Andina, meanwhile, will be Bar Mistura, a 32-cover Latin American speakeasy-style taqueria bar, serving its own cocktail menu alongside bar snacks and a taco menu (because tacos really are all the rage).
Think 'Baja Cod', battered cod, baby gem lettuce, chipotle mayo, salsa verde fresca and pickled onion', and 'Carnitas', slow braised pork with orange, pineapple and spices, served with salsa morita, white onion, coriander and chicharones.
Recent News from Harden's