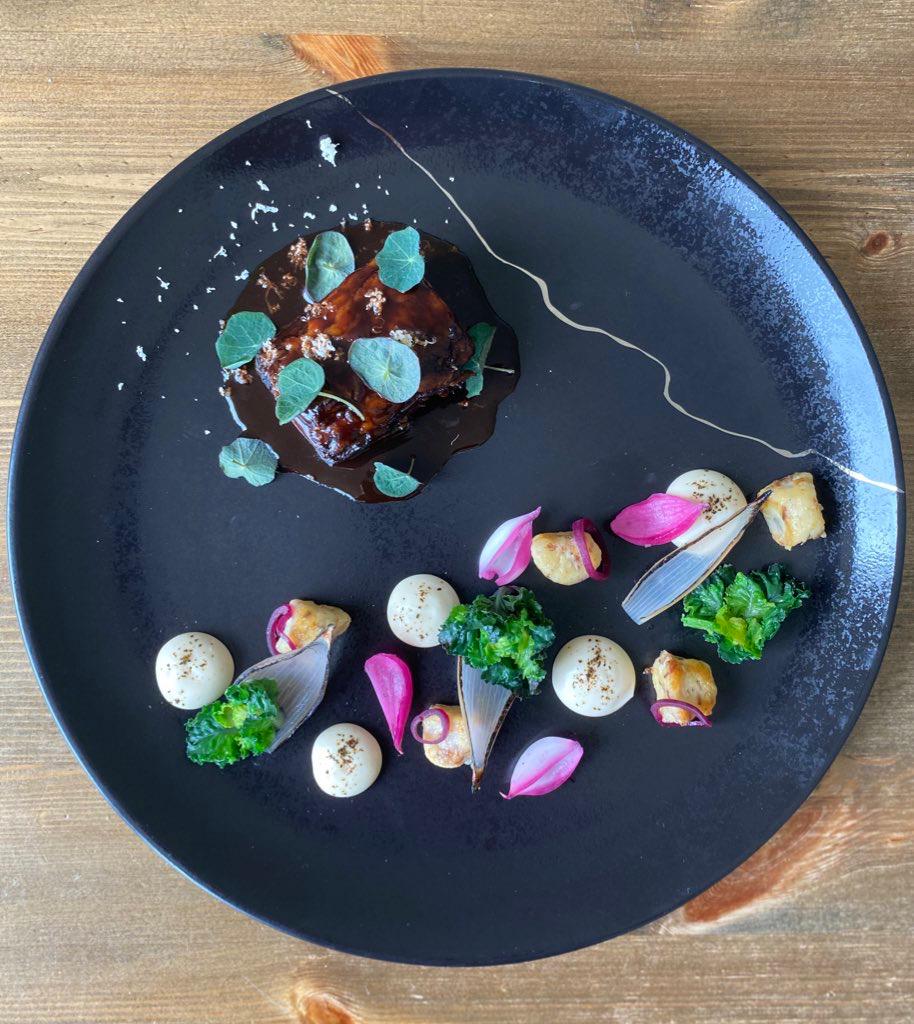 Brixton's Only Fools and Horses-style sea container restaurant which launched only weeks before lockdown will return on May 17 with a new supper club menu.
Only Food and Courses, which serves weekly tasting menus inspired by the pop culture and culinary trends of the '80s and '90s, was founded by head chef Robbie Lorraine, formerly of Roux Fine Dining, The Shard, and Chelsea FC.
"Using the best seasonal produce available, the team will create modern versions of dishes from yesteryear," customers are promised.
With six courses lined up on the latest menu, guests can expect to find breaded mushrooms, jellied eels, minted lamb and the restaurant's take on a Bloody Mary.
Classically retro cocktails such as The Maverick, Blue Lagoon and Tequila Sunrise will also feature.
The restaurant currently has an outside dining space offering crab scotch egg, short rib hash, and lobster doughnuts.
Lorraine said: "This is the one we have been waiting for! Our British street food being served on our terrace is going down a treat and we can wait to get going with our six-course supper club.
"Taking food from the 8os and 90s and putting our unique spin on them is what we are all about."
Recent News from Harden's