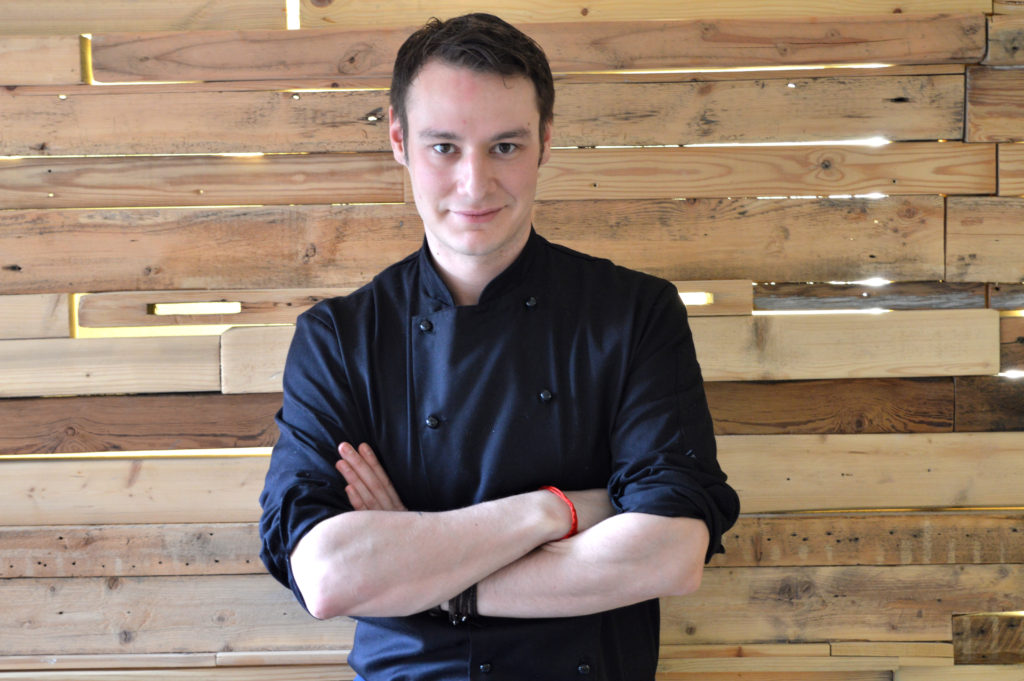 Chef and restaurateur Victor Garvey has announced a new opening in the City.
Barullo, a 64-cover site at 19 Bevis Marks – once the home of James Cochran EC3 – will open in spring 2019 and will serve food from across Spain. The entire menu will be available to take away.
Alongside tapas classics, dishes at Barullo will include 'kiko' fried chicken ('KFC', get it?), which is brined in sherry and dusted with corn nuts and served with an alegria pepper chutney; paella with giant prawns, confit pork belly and tail, and piquillo peppers; and toasted and pressed suckling pig with salsa verde, kohlrabi, and green apple coleslaw.
Garvey told Harden's: "I'm really excited to be opening in the City and on such a great site. I love having restaurants in the West End but the Square Mile has a totally different energy to it that I think will work really well for a place like Barullo.

"It's an area under-served by good independent restaurants and I think people who live and work around there, as well as tourists, will welcome somewhere that's offering something different."
Garvey is said to have closed his popular cheese and wine bar, Sibarita, to make time for Barullo. Sibarita closed late last year, following in the footsteps of the chef's first London outpost, Encant.
But Barullo won't be Garvey's only current venture – his flagship Soho restaurant Rambla is reportedly as busy as ever. Garvey's paella-focused Bar Jaleo is still apparently in the pipeline, and is set to open later in 2019.