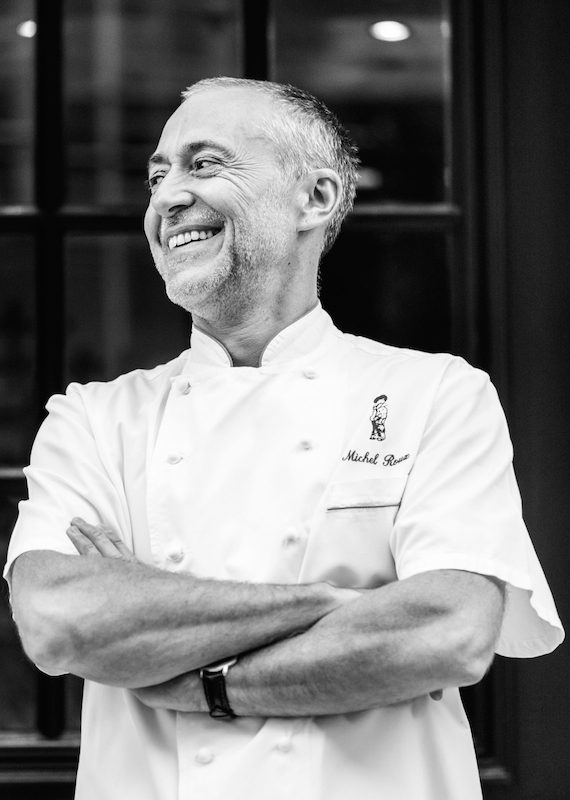 Michel Roux Jr, from the cooking dynasty that has personified French cuisine in Britain for half a century, is to oversee an establishment serving traditional English food.
The Wigmore bar, in Regent Street's grand Langham hotel, will offer dishes inspired by the English pub and tavern, such as raised veal and ham pie and devilled lamb's kidneys – although diners will be forgiven for expecting them to be presented with at least a soupcon of Gallic finesse and savoir faire.
The venue will open this summer with the team behind the Langham's current Artesian bar. It joins the Langham's Roux at the Landau, which is praised in the latest Harden's Survey for "classic cuisine beautifully presented and immaculately served".
Roux's father Albert and uncle Michel opened Le Gavroche 50 years ago, where English-born Michel Jr took over the reins in 1991. The Mayfair restaurant is still generally thought to epitomise classical French gastronomy in Britain.
The name Wigmore makes reference to the early Georgian statesman Robert Harley, Baron Harley of Wigmore in Herefordshire, who is best remembered as a literary patron who promoted Jonathan Swift and Alexander Pope. He gave his name to both Wigmore and Harley Streets nearby in Marylebone.