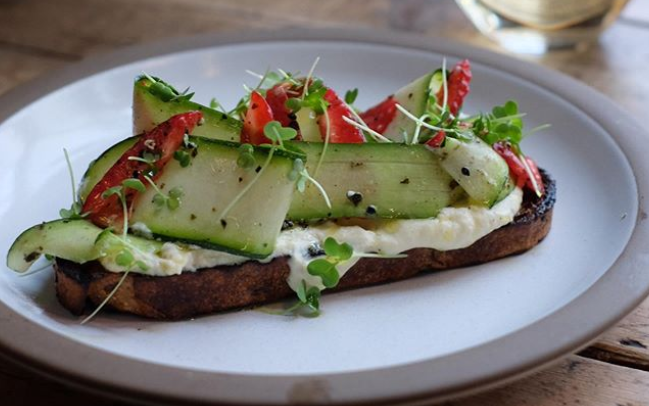 Speciality coffee roasters Ozone will open an all-day restaurant and cafe in Bethnal Green in October.
The New Zealand group said the new 100-cover space "will stay true to its Kiwi roots" and will bring "a dedication to provenance" as well as "celebrate local suppliers and their produce."
Ozone said it hopes its second site will become a community institution, echoing the popularity of its original, hip Shoreditch opening, which launched on Leonard Street in 2012. Sustainability and limiting waste are again the linchpins in Ozone's concept.
Executive chef (and sustainability coordinator) Joe O'Connell is behind the menu, which includes smoked Cornish mackerel on rye with kombu chilli jam, salted cucumber, and a fried egg, and a Kaffir lime pancake with Crouch End honey, stone fruit, labneh and dark chocolate.
Other lunch dishes announced are British yellow pea falafel with hummus, beetroot kraut, shoots and savoury scroggin, and three-cheese smoked carrot tortilla with poached egg, lemon chard, labneh and rhubarb kasundi.
The dinner menu features the likes of linguini with kina butter, sea herbs and cured yolk, catch of the day with crab sauce, 'Hangi' potatoes cooked in coffee and Tropea onion, and pizzas. Coffee will of course be a focal point, as will cocktails and natural wines.
Recent News from Harden's