Happy Bank Holiday Monday! Here's our regular round-up of what the nation's restaurant critics were writing about in the week up to 28 May 2023.
*****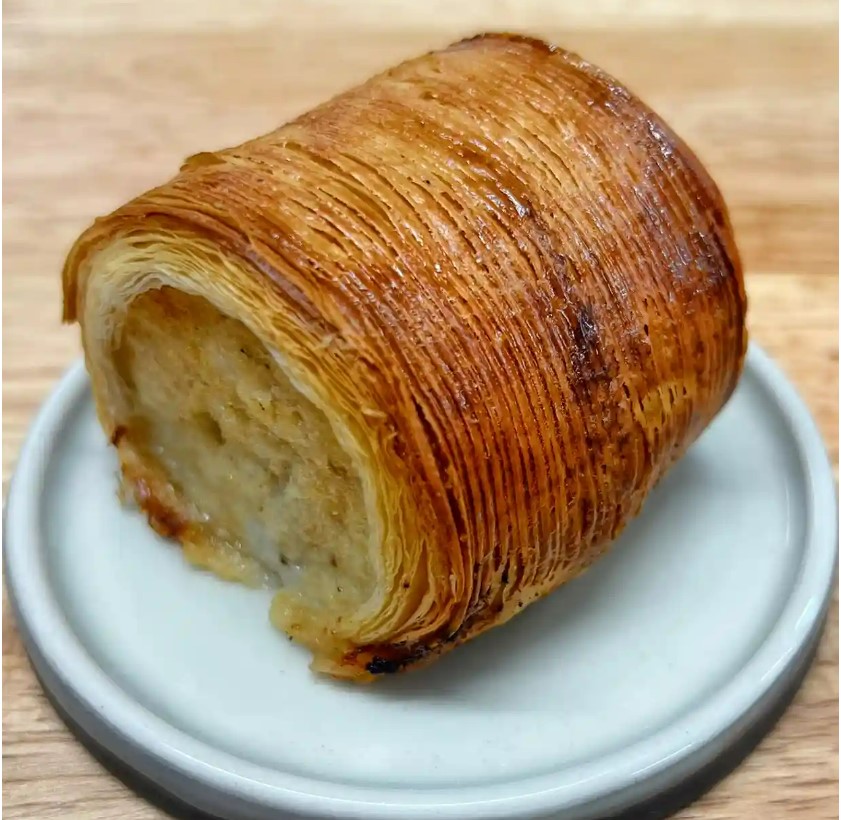 The Observer
"In an area not renowned for its ambitious restaurant choices, this is one which deserves to thrive."
Jay Rayner was in Northern Ireland, struck lyrical by the sweetness and simplicity of the story and the food at Lir, from the Native Seafood Company, owned by Rebekah and Stevie McCarry.
Their passion for local wild seafood has seen them run a fishmonger, street food van, beach shack (The Pool) and education sessions for local schoolchildren, all while awaiting the right time (the pandemic was not it) to open this building, the refurbished yacht club in Coleraine marina.
There's "sexy downlighters, tasteful art and a cocktail menu involving strong spirits and butch foraged things like gorse… a deck overlooking the placid river and a menu headed by a declaration of intent" about zero waste and sustainability and whole fish butchery, including fish-based charcuterie (and monkfish sausage rolls, pictured).
"All of which profound nerdiness is delightful but useless if the slogans don't result in good things to eat. They do."
The "inventive and thoughtful" menu changes daily depending on what's available from the local farmers and sustainable fishing grounds; Jay also appreciated the "profoundly Northern Irish commitment to portions that will get you through a hard winter, even if it's spring".
*****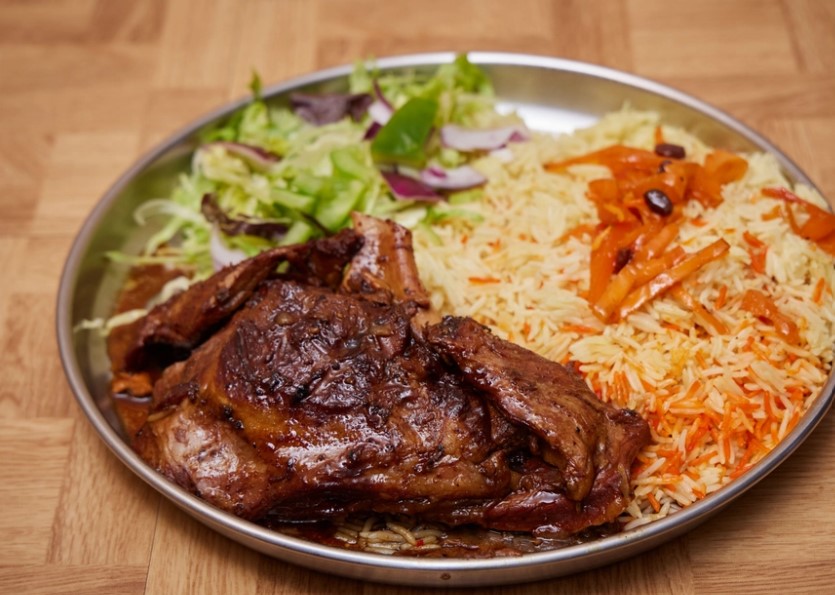 The Evening Standard
"Something truly remarkable."
Despite several false starts ("opening hours are… capricious") Jimi Famurewa found his way to the refurbished Al Kahf in Whitechapel which now has a street-level entrance and dining room where previously "the sole access point was a side door down a rubbish-strewn, darkened alleyway".
His reward was a "hidden grotto of home-style East African cooking that spikes endorphins, costs next to nothing and is only intensified by the lightly confounding, clandestine nature of its surrounding context".
The refurbishment has done very little to the "exceptional, exhilarating and utterly unforgettable food" which majors in "slow-cooked meats" (such as lamb, pictured) and "the commingled food cultures of the Horn of Africa", including pasta, "a vestige of Italian colonial rule in Somalia".
"I genuinely think it may be serving what is, pound-for-downturn-pound, some of the most viscerally brilliant food in the capital." (*****)
*****
"An honour to be asked; not such a smart move to accept."
David Ellis in The Standard is having the tables turned on him next weekend, when he and fellow restaurant critics – including Grace Dent and Giles Coren – are cooking for Action Against Hunger at the annual Too Many Critics fundraising event, this year being held at The Cinnamon Club; "not only am I likely to embarrass myself in front of some of the chefs I like best, but some of the writers I admire most, too". Good luck, David, we're sure they'll go easy on you!
*****
Also in The Standard this week, a round-up of London's best al fresco terraces (perfect timing with the weather finally improving), recommending places for "riverside lunches to rooftop suppers", plus another selection of London's best brunch spots, "from Milk Beach to Mr Bao".
*****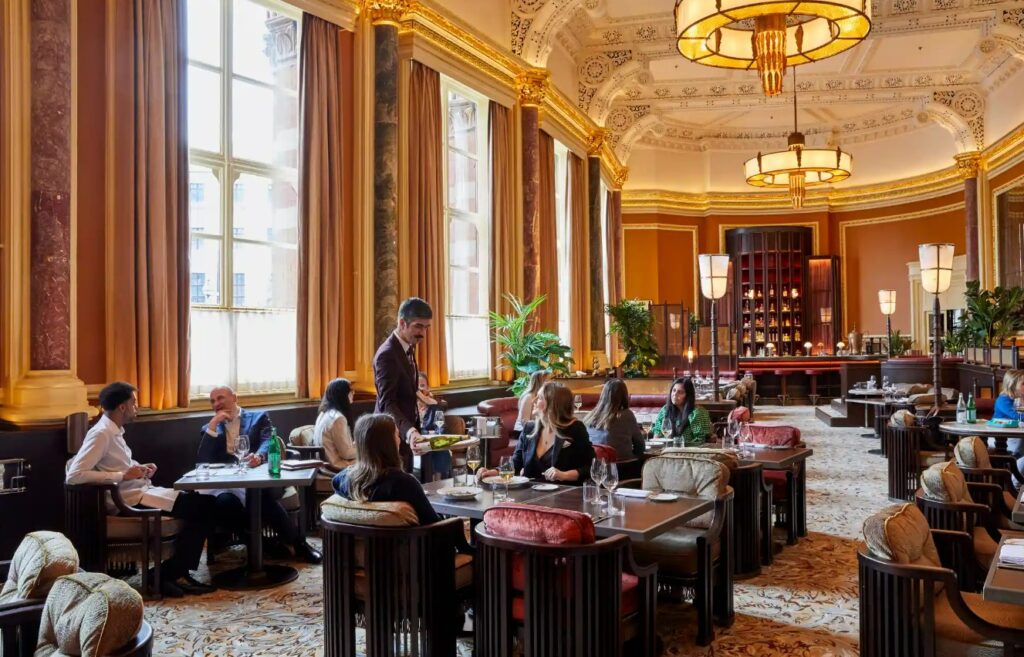 The Guardian
"Fancy, tasty, pricey, memorable, beautiful and incredibly usefully close to transport links."
Grace Dent followed in Jimi Famurewa's footsteps with a visit to the Midland Grand Dining Room (he reviewed it last week). The former Gilbert Scott, Marcus Wareing restaurant now has "the winning duo of chef Patrick Powell and property developer and restaurateur Harry Handelsman" at the helm.
The duo, "after blowing cash left, right and centre, turned it into a glittering, opulent, gold room that RuPaul might say gives off very Marie Antoinette's boudoir vibes". The fact that "to enter the room, you also pass the staircase where the Spice Girls filmed the Wannabe video" makes it possibly "the campest restaurant in the UK, if not the world".
Be warned, though "this all comes at a price"; it is "fine dining, albeit a commendably hearty take on the genre".
*****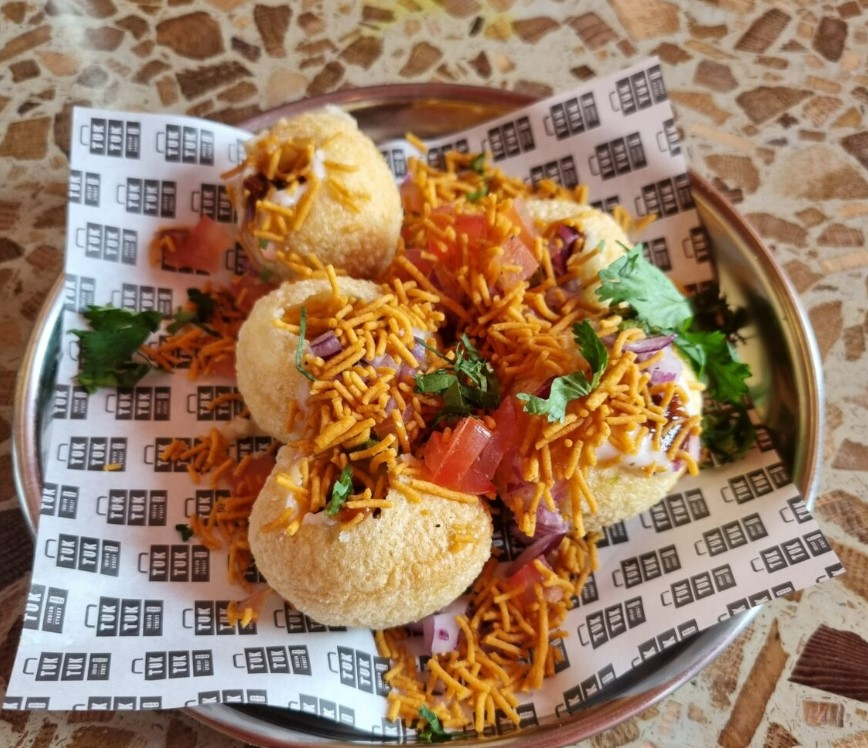 The Scotsman
Gaby Soutar and her mum reviewed the new branch of Tuk Tuk in Drummond Street, "where spice, street food, BYOB and small plates are the order of the day", with an "excellent vegetarian selection, and… loads of vegan options too" plus "a cheery selection of puddings".
"It's joyously bright, with peachy and green walls, as well as Bollywood posters. The staff wear bright orange T-shirts." (16/20)
Also in The Scotsman, Rosalind Erskine tried out the "purse-friendly" set lunch at longstanding Glasgow stalwart Number 16, established in 1999.
"You can always rely on Number 16, which feels almost hidden away from the bustle of people, cars and change." (16/20)
*****
And also…
William Sitwell for The Telegraph reviewed Socca, which he compared to "those menus at fancy casinos". The "latest venture from Claude Bosi may be fab on paper, but in actuality it is another typical Mayfair enterprise". (****)
*****