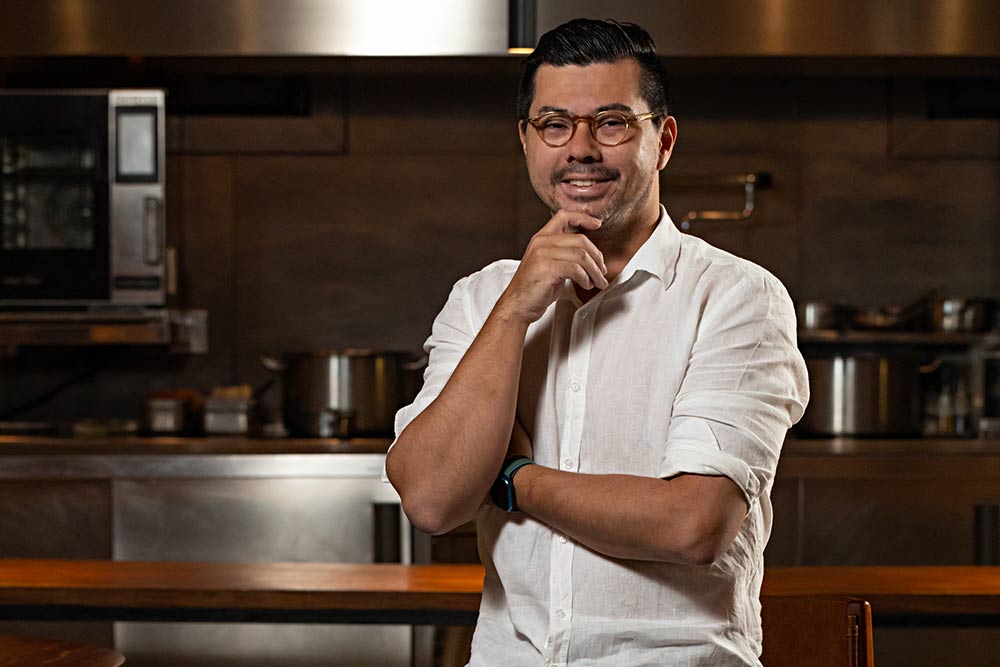 Hot Brazilian chef Alberto Landraf this week launched his first restaurant in London – Bossa, appropriately next door to the Brazilian consulate in Vere Street, off Oxford Street in Marylebone.
Alberto, who has German and Japanese ancestry, has risen to fame since opening Oteque in Rio de Janeiro five years ago; it is now listed on the annual World's 50 Best Restaurants. He is no stranger to London, though, having worked here for Tom Aikens and Gordon Ramsay earlier in his career, before launching his first restaurant, Epice in Sao Paulo.
Bossa offers "vivid and contemporary cuisine of Brazil", with dishes including skewered duck heart with farofa; barbecued whole heart of palm; and açai sorbet with sugar cane bran. The name clearly alludes to the bossa nova or "new style" music that emerged in late 1950s Brazil, but bossa is also a slang term for something done with charm, flair and innate ability.
The restaurant has a separate bar run by Lais Aoki, a winner of Brazil's best sommelier award.