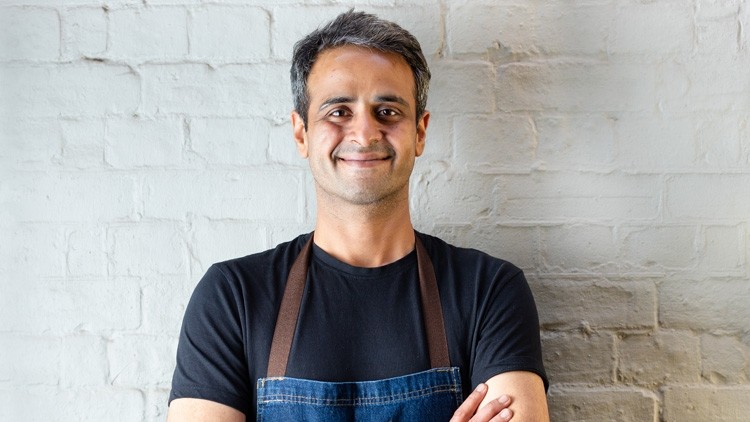 "Mostly vegan" chef Rishim Sachdeva is converting his highly praised pop-up Tendril into a permanent restaurant this summer – without changing address.
Tendril, in Charles Street just off Regent Street, will close next month for a complete overhaul before opening later this summer on a permanent basis, funded by a successful crowdfunding campaign last winter.
The pop-up was hailed as a winner in this year's Harden's guide, which quoted one diner's reaction: "Wow! Who would believe it? A vegan restaurant that's amazing."
Rishim, a self-described "former hardcore carnivore", worked his way through top kitchens including The Fat Duck, The Dairy and Chiltern Firehouse before launching Tendril in 2021, initially as a residency at The Sun & 13 Cantons pub in Soho.
There is no meat on its menus – the "mostly vegan" clause allowing for the occasional appearance of cheeses.