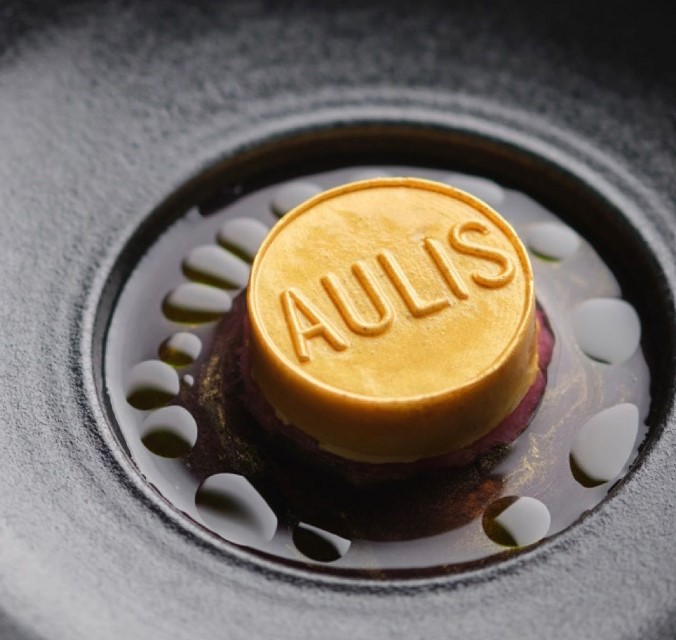 Lake District chef Simon Rogan has extended his tiny 'chef's table' London outpost – Aulis, off Dean Street in Soho – so it now seats 12 guests at a time, up from eight. The venue reopens next Tuesday, 30 May, with a new lounge for pre- and post-dinner drinks as well as a new natural stone counter.
Launched in 2017, Aulis showcases dishes from L'Enclume in Cartmel and ingredients sent down from Simon's farm in Cumbria, and is praised in the current Harden's guide for the "stunning" food and "intimate dinner party-style mood" created by chefs Oli Marlow and Charlie Tayler.
The set menu costs £175 per person to be paid in advance – which may be considered good value for London-based diners wanting to sample the cuisine of a chef elevated last year to three-star status by the French tyre men, without going to the expense of a pilgrimage to the Lake District.
Simon launched a branch of Aulis in Hong Kong five years ago – his first international opening – and this month unveiled his first Mediterranean venture: Ion in Malta, on the fourth floor of a hotel overlooking Valetta's historic Grand Harbour. Here he has adapted L'Enclume's hyper-local approach to ingredients, working with Maltese producers including spear fishermen and a salt farmer on Gozo.