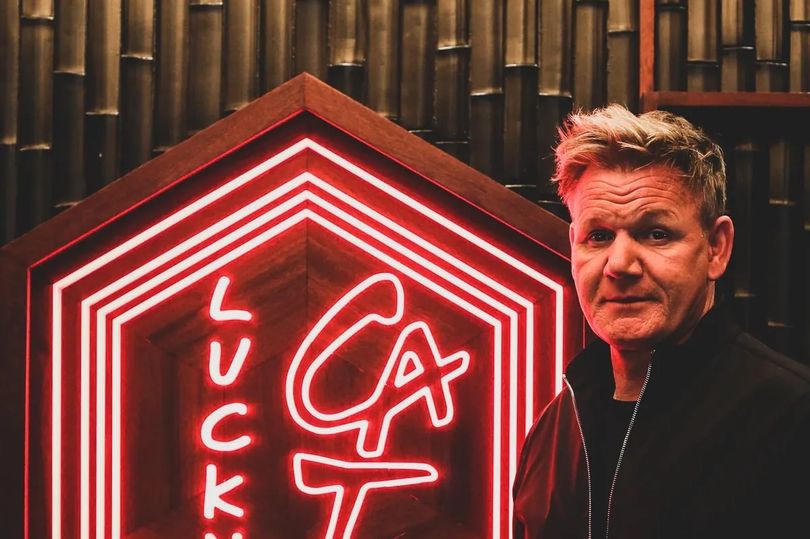 Gordon Ramsay opens the second branch of his Japanese-themed Lucky Cat restaurant in Manchester next week, as his empire embarks on a year of rapid expansion.
Said to be inspired by the drinking dens of 1930s Tokyo, Lucky Cat is set over three storeys in a grand Art Deco-style former Midland Bank building designed by Edwin Lutyens in King Street, next door to the Gotham Hotel. The previous tenant was another TV chef, Jamie Oliver, whose Jamie's Italian was not so lucky: it closed down in 2019.
The original Lucky Cat launched in London four years ago, and its key dishes including black cod, beef sirloin 'weeping tiger' and the 'Lucky Cat' duck bao will be served at the new branch, which opens next Thursday, 1 June.
Gordon said: "I've toured and worked in much of Asia over the years, and the culture, the flavours and the incredible cooking truly inspire me. Manchester is renowned for its thriving culinary landscape, and I'm thrilled to be a part of it. We're fired up to build on the phenomenal success of our Mayfair restaurant and bring something truly exceptional to the people of Manchester this summer."
Gordon Ramsay Restaurants more than tripled its turnover to £79 million in the year to August 2022, according to accounts released this month. It opened seven new restaurants, bringing the total to 50 – of which 36 are operated directly in the UK and 14 are licensed in Europe, the Middle East and Asia. The company plans to double that to 100 restaurants by the middle of next year.