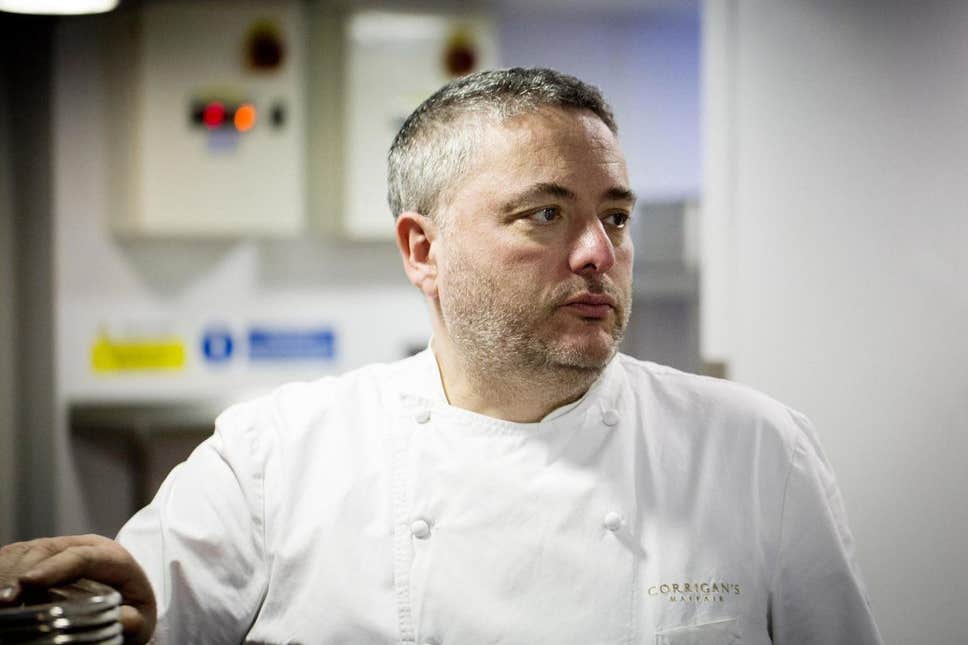 The Irish chef Richard Corrigan has threatened to stand outside landlords' offices "with a placard" and a microphone to try to save the restaurant industry from high rents.
The chef-restaurateur, who operates Bentley's, Corrigan's, and Daffodil Mulligan, all in London, told The Caterer in a blustering interview that the future of restaurants is in doubt if landlords do not concede ground on fees.
The Covid-19 pandemic has left many in the industry in deep water and many believe property owners should show greater support if the sector is to have any semblance of a future.
Corrigan told the magazine: "People are talking about a nine-month moratorium.
"We need 18 months, minimum. In the short term we don't have a business.
"Nobody is queuing up to take our sites. The equity companies have run away, and the groups will be so in the shit they won't want to expand. The fact of the matter is that we are the only people there.
"We're not saying we won't pay; we're saying we can't. So the game has changed. They need to knock 65% off rents for anyone to consider reopening."
Corrigan added that he had been supported at Corrigan's by Grosvenor House general manager Stuart Bowery and that Daffodil Mulligan landlord Derwent Estates "understands what the high street is going through".
He added that Bentley's landlord Crown Estates might take a while to recognise "the real severity of where we all are".
Corrigan then called on other operators to make a stand against landlords who are currently unwilling to recognise that restaurants will effectively be running at a third of the capacity on which their rent had been based.