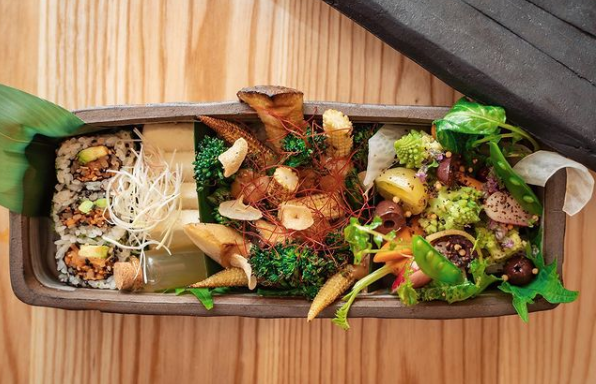 Endo Kazutoshi – you know, the chef behind Endo at Rotunda, "a sensational sushi experience" – has opened a new restaurant in Westbourne Grove.
His new spot is Sumi, a classic upmarket Japaneses restaurant. Plans were originally in place for December, but restrictions put an end to the launch proper until post-lockdown. For now, there's a click and collect service.
Sumi isn't sushi only and for now Kazutoshi is serving a variety of mixed boxes containing grilled snacks as well as cured fish and sashimi.
Prices are welcome. First up is a Sumi Box, which costs £45 and comprises robata grilled salmon, tuna two ways, and a selection of fresh cured fish including eel and scallop. There are other options, including a vegan one for £25.
Recent News from Harden's