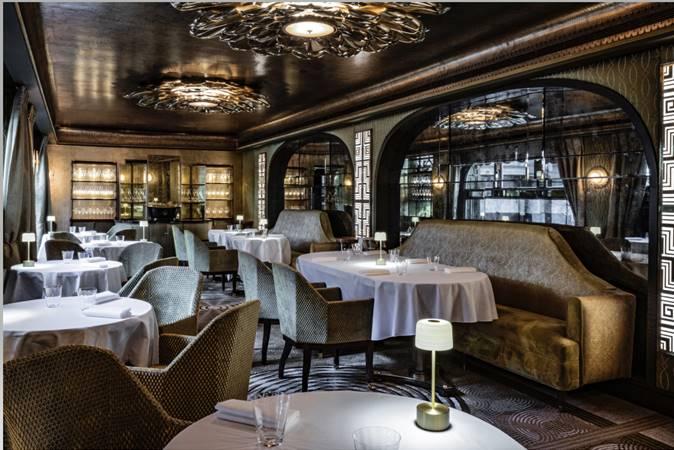 Gordon Ramsay is set to open his third outlet in London's Savoy hotel next month when Restaurant 1890 – his tribute to the great French chef Georges Auguste Escoffier, who joined The Savoy in that year – launches on 23 February alongside the Savoy Grill, which Ramsay has run since 2003, and last year's River Restaurant by Gordon Ramsay.
Either by coincidence or signalling a new fashion, 1890 will be the second grand hotel restaurant opening this year channelling the last decade of the 19th century, following the Aubrey – named after Aubrey Beardsley – at the Mandarin Oriental in Knightsbridge.
Restaurant 1890 will open for dinner only from Wednesday to Saturday, seating a maximum of 26 guest at a time in two sittings, with a tasting menu at £110 a head. Executive head chef James Sharp, who joined Gordon Ramsay Restaurants in 2015 and has recently been senior sous chef at Ramsay's Pétrus, will prepare a seasonal French menu with European influences. He describes 1890 as offering an exclusive kitchen table experience, but in a restaurant setting: "It's always been a dream of mine to run an intimate tasting menu restaurant in such a beautiful location."
Gordon Ramsay Restaurants celebrates the 25th anniversary of its foundation this year very much in expansion mode. It now has 28 venues in the capital, headed by its flagship Restaurant Gordon Ramsay in Royal Hospital Road, Chelsea and with its numbers boosted by a spate of openings last year of diffusion brands Street Pizza, Street Burger and Bread Street Kitchen.
Another 30 or so Ramsay establishments are scattered around the world, from Scotland and Ireland to the Middle East and Asia, with four openings in the pipeline for early 2022 in the US alone.