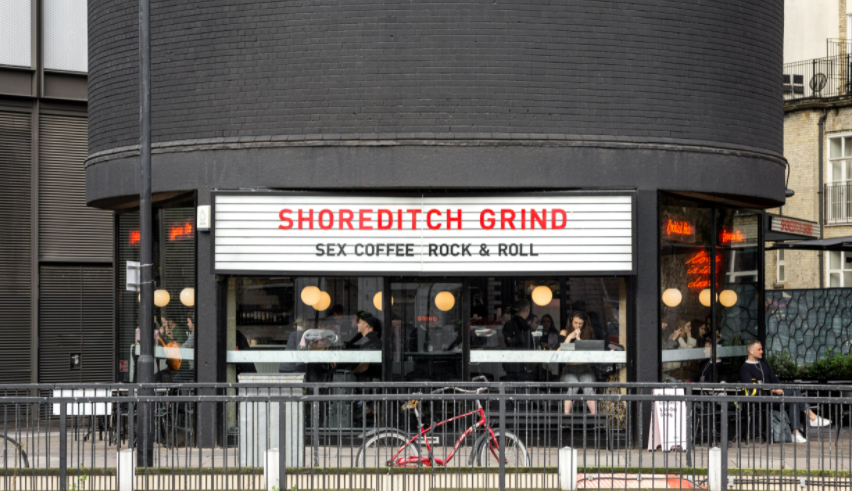 The London coffee brand Grind has raised £22m ($30m) of investment off the back of "explosive growth in its at-home coffee products during the lockdowns".
The investment round is led by entrepreneur and author Richard Koch, known for his bestselling book The 80/20 Principle, as a founder of L.E.K. Consulting, and as the first investor in Betfair and other businesses.
Founded by David Abrahamovitch and Kaz James in Shoreditch, east London in 2011, Grind has since opened cafes and restaurants across the city, and signifies the capital's burgeoning flat white culture.
The brand said "2022 will see Grind take its brand further afield as it embarks on an ambitious international expansion drive, specifically to the US, where they already hold a presence through their global partnership with Soho House."
The latest investment and global growth plan follows an odds-defying 2020 for Grind. While the pandemic wiped nearly £2bn from the UK coffee market as shops were shuttered and footfall ground to a halt, Grind turned to home coffee in order to survive.
Grind is expecting sales in excess of £20m for the first time this year, and to ship 30 million coffee pods.
David Abrahamovitch, founder and CEO of Grind, said: "It's amazing to reflect on how the little coffee shop we opened a decade ago has evolved into such a recognisable brand, enjoyed by our customers around the world. Each year, we serve hundreds of thousands of coffee lovers through our London stores, and through our compostable coffee pods we've now found a way that we can take the Grind coffee experience into the homes of millions more around the world.
"Richard and his team share our vision to build Grind into the world's leading premium at-home coffee brand. We can't wait to start investing further into the business here and abroad. I can't wait to see where we'll be in another decade."
The latest investment is Grind's third consecutive round of equity crowdfunding following those in 2017 and 2019 which allowed customers and friends of Grind to buy shares in the business. Those early fans of the brand who originally invested in Grind in 2017 are expected to double their return following this deal. To mark its tenth anniversary, Grind is launching its first book, A Modern Guide to City Living later this year.