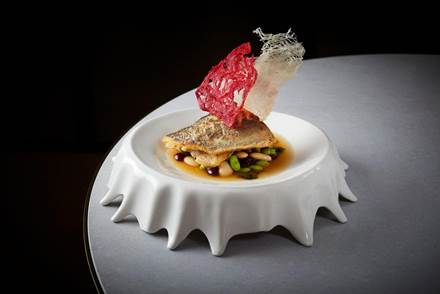 Pan Pacific London, the first European outpost of the Singaporean hotel group, has announced the launch of its signature restaurant, Straits Kitchen, which will incorporate the various cuisines that represent multicultural Singapore.
The hotel sits just north of Liverpool Street, and its opening in the City had been postponed by the effects of the pandemic.
Opening on September 1, guests will east the food of executive chef Lorraine Sinclair and Straits Kitchen's chef Fatt Keong Chen.
Open for breakfast, lunch and dinner, the menu will include Banh Mi – Pork Pickled Vegetables, Chilli and Pork Floss; Straits Kitchen Congee; and Kaya Toast with Coddled Eggs. More traditional breakfast fare will also be on offer including Eggs Benedict and Royale; Lobster Omelette Thermidor Hollandaise; and Belgian Waffles with Caramelized Banana, Milk Chocolate Sauce alongside a selection of pastries, yoghurt and fruit dishes.
The a la carte menu will feature Teapot Double Boiled Soup with Galangal, Red Dates, Wolfberries & Chicken, Wok Fry Singapore Chilli Crab; Scottish Lobster Nonya Laksa; and Butter-Aged Buccleuch Beef with roasted black garlic, lemongrass, curry leaf and Himalayan salted chips.
Chef Sinclair, formerly from Sheraton Saigon Hotel & Towers, and the team have been "working closely with British producers to source quality local produce to minimise their carbon footprint whilst bringing authentic flavours to the table."
Chef Lorraine said: "It was important to all of us that Straits Kitchen be an authentic representation of multicultural modern Singapore and its food, drawing not only on experience and skill in Far Eastern cuisines but also championing chefs from across the continent and encouraging them to bring their own unique ideas, experiences and influences to the table.
"The result is a creative, collaborative team and menu that we hope will introduce London to the creativity and skill of modern Singaporean cuisine'.