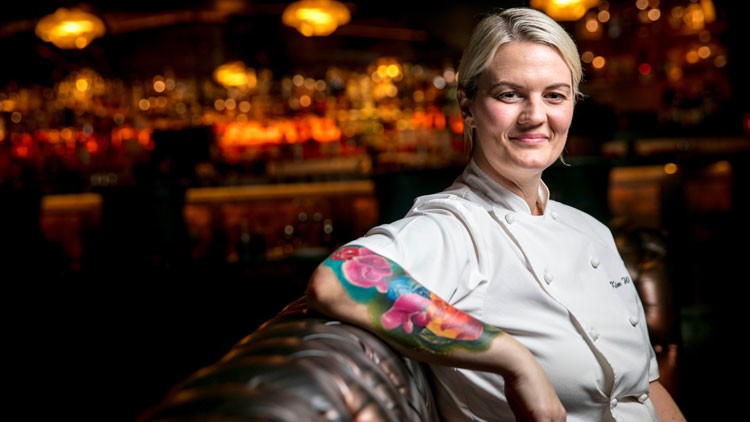 Oddly, 100 Wardour Street has sparked very little feedback in recent years.
Since 2017, when it fared relatively poorly for a lavish central Soho spot, the loud, cocktail-laden site has been practically ignored by reporters (and by the online fooderati crowd), save for those few who ever fancied a deal on bottomless prosecco, somewhat bizarre "Asian" cuisine and boisterous DJs that run until the early hours.
A D&D restaurant: the group have owned the site since Sir Terence Conran bought Soho's famous old Marquee Club – a music landmark dating back to the mid '60s – and relaunched the rebuilt venue in 1995 at the peak of his restaurant fame as Mezzo. From having been one of London's most talked-about destinations, it has sunk inexorably into near-invisibility profile-wise: quite a trick for a venue with a capacity of over 800 for events (and over 400 for its everyday restaurant business).
D&D hope 100 Wardour will stage a comeback last year, appointing a serious chef with a degree of credibility. Kim Woodward became the first female head chef in the Savoy Grill's 126-year history around three years ago (around the time 100 Wardour Street dropped off the map), and in July took the reins to inspire something a little more enigmatic at 100 Wardour.
Woodward has been overseeing the lounge menu, and also created a weekend set menu, which has been simplified and honed.
Starters include the likes of seared tuna with pickled radishes and buckwheat, and Brixton crab on toast with fennel, dill, and sriracha creme fraiche.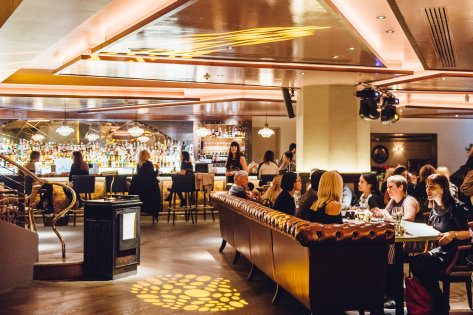 Main courses are leafy and laden with quinoa, with vegan options and fish dishes given the limelight. Baked tofu makes an appearance, as does a beetroot risotto. There are meats, however – grilled chicken, a beef burger, and an aged rib-eye might suit the more carnivorous.
Six months on, the restaurant is pushing this new summer menu in the hope of sparking a little interest. Even under Woodward's stewardship, reports have been sparse.
We caught up with Woodward to find out what she has planned:
Why did you leave your previous job to join the 100 Wardour Street?
I wanted a new challenge, and I've always loved the venue – it has an amazing atmosphere and a great location. Changing restaurants opens your eyes to and allows you to get creative with a new menu.
What food are you doing and how do you hope to shape the space?
The food I am creating is very much designed around fresh produce that's seasonal; for the food to be at it's best I always keep with the seasons.
Tell us about the new menu?
Every day we're constantly offering new choices. The lounge all-day dining menu has light snacks, great salads, and a seasonal selection of mains. Diners can expect classic dishes with a modern update, and a great selection of vegan and vegetarian dishes.
Recent News from Harden's