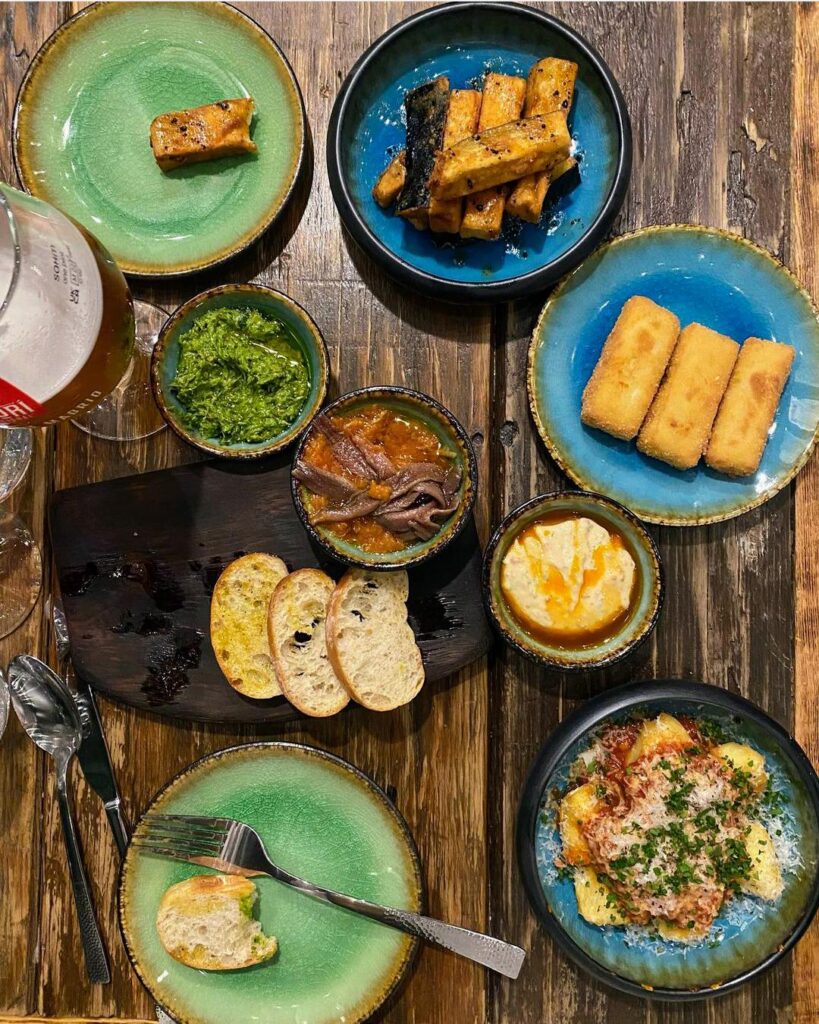 Leading Birmingham chef Glynn Purnell has opened a tapas bar a street away from his flagship, Purnell's, in the city's business district. Plates by Purnell's occupies the former site of Spanish restaurant Pinchos on Edmund Street.
Last year Glynn, aka 'the Yummy Brummie', opened The Mount pub in Henley-on-Arden, his first venture outside the Birmingham, while Purnell's was placed second on the 2022 Harden's 100 list of Britain's top restaurants.
Glynn said of his new venture: "Having worked in northern Spain, I have had a soft spot for pintxos or tapas for many years. In Spain I used to spend my days off eating and drinking in small tapas bars, which is the same philosophy we want to breed here at Plates by Purnell's.
'Guests are welcome to stay for two or three hours and graze, or nip in for a quick drink and a small plate of food. In the current climate, people are very conscious of what they're spending, and I wanted to be able to provide an offering for anything from a full gastronomic evening, a pitstop while shopping or a pre-theatre bite.
"I have been overwhelmed by all the support and well wishes we've had so far since we opened our doors to the public on Friday 10 February. Plates by Purnell's underwent a stunning refurbishment before we opened, and the team have worked incredibly hard and have gone the extra mile to ensure the venue looks absolutely beautiful."
Plates by Purnell's has 28 covers as well as outside seating on the pavement. It is open from Wednesday to Saturday midday to 10pm,, and accepts reservations.