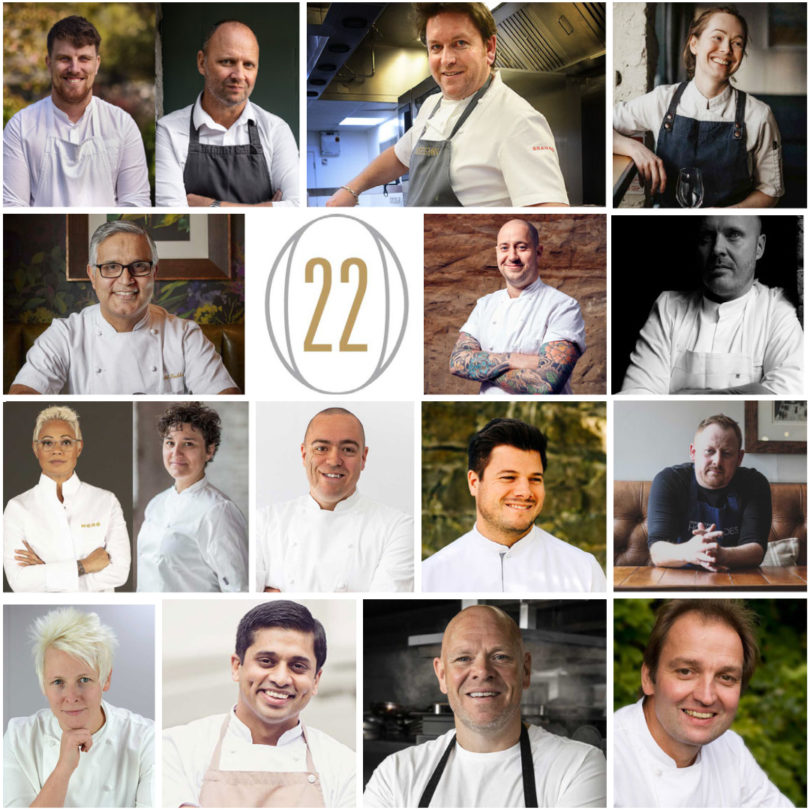 Obsession, the midwinter festival of chefs hosted since 2001 by Lancashire boutique hotel and restaurant Northcote, at Langho near Blackburn, has announced an all-British Isles line-up of 15 guest chefs for next year's event, which runs from January 21 to February 4.

This year's festival was cancelled due to the pandemic, which has also made it impossible to fly in chefs from all over the world for the 2022 edition – a challenge turned into a virtue by re-casting the fortnight as a celebration of the kitchen skills and produce of the British Isles.

An international element is provided by two Ireland-based chefs: Swedish-born, Finnish-raised Mickael Viljanen of Chapter One and formerly the Greenhouse in Dublin (Jan 23), and Jordan Bailey of Aimsir in Co Kildare (Jan 24), who achieved two Michelin stars within months of opening in 2019.

Scotland is represented by rising star Roberta Hall-McCarron (Jan 26), whose Edinburgh restaurant the Little Chartroom moved out of its tiny original site into larger premises around the corner earlier this month.

Northcote chef supremo Lisa Goodwin-Allen opens proceedings with a night showcasing her kitchen (Jan 21), and closes with an all-female chef line-up alongside Monica Galetti of Mere and Nieves Barrigan Mohacho of Sabor (Feb 6).
The others are Australian-born Matt Abé of Restaurant Gordon Ramsay in Royal Hospital Road, Chelsea (Jan 22); Simon Rogan and Tom Barnes of L'Enclume (Jan 25); Alex Bond of Alchemilla, Nottingham (Jan 27); Galton Blackiston of Morston Hall in Norfolk (Jan 28); Hrishikesh Desai of the Gilpin Hotel in Cumbria (Jan 29); Kenny Atkinson of House of Tides, Newcastle (Jan 30); James Martin of television fame (Feb 2); Tom Kerridge of The Hand & Flowers in, Marlow (Feb 3); and Atul Kochhar, formerly of Benares, now Kanishka in Mayfair (Feb 4).
Tickets are only available online, from Tuesday September 28, at £160 a head for a five-course meal with a Champagne and canapés reception, plus wine. A limit of 50 seats are available each evening, so it is worth booking early.