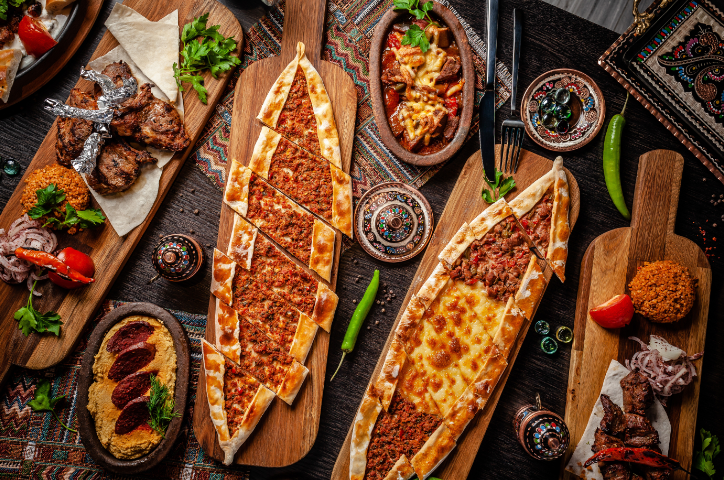 A new Turkish, Middle Eastern restaurant, Baraka, has been announced to open in 2020 near Liverpool Street. It will serve Anatolian cuisine with an emphasis on open flame Mangal cooking and "ancient recipes from across the Ottoman Empire", an announcement said.
In Turkish culture, the term Baraka translates to an old wooden home. Traditionally, it was where people socialised, lived and ate.
Baraka will be set in a listed building not far from Liverpool Street station. It will serve Turkish breakfast, lunch and dinner, with recipes that have been shared between families and friends for hundreds of years, as well as Baraka's own interpretations on classics.
Produce will be organic and locally sourced where possible, the owners said, and "spiced with ingredients found along the Silk Route, cooked using the stone oven and charcoal flames."
Dishes will include mezze plates such as hummus with lamb, pine kernels and mixed herbs; hand rolled pastry filled with warm feta cheese and herbs; and 12 hour marinated aubergine, mixed pepper, onion baked in tomato sauce.
From the charcoal grill, there will be a selection of meats and vegetables, including a 24-hour marinated chicken and lamb shish, lamb kofte, yoghurt, tomato sauce and home-made bread.
There has yet to be any information about the chefs cooking the food or the investors behind the venture.
Recent News from Harden's