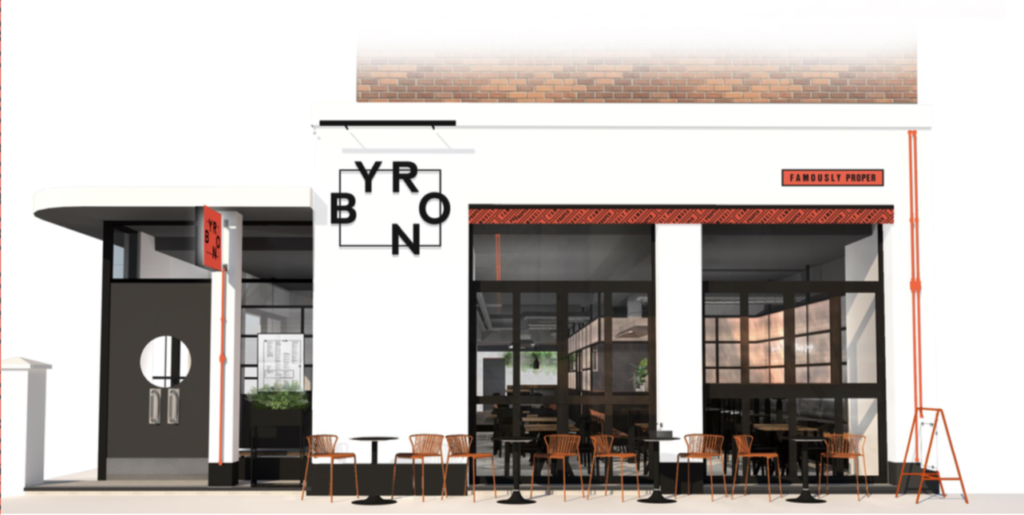 Troubled burger group Byron will launch a new brand concept and menu on November 21.
The 53-strong restaurant chain, which launched 12 years ago to much fanfare, narrowly escaped collapse amid the casual dining crunch, but has come out fighting with a bold new strategy. As much as £15m will be invested in the brand over the next few years.
Each restaurant will be updated to a new, single theme design (previously, all the sites were individual), with the aim being to appear cleaner, fresher, with Nordic and Californian elements.
The menu has been created by food director Sophie Michell, who has been slowly integrating new dishes and will continue to do so over the next 12 months and beyond.
At the original restaurant on High Street Kensington, upgrades have already been put in place, and it is there Michell will test her new brunch menu and experiment with new dishes such as prawn ceviche and steak and chips.
Burgers will remain the point of focus, but the menu will be more expansive, and the concept more restaurant than New York diner.
Brunch will be available every Thursday-Sunday from 9-12, and will feature the likes of chicken and waffles, French toast, breakfast tostada, and Byron butties.
Byron has also partnered with Paddy & Scott to provide improved coffee to guests, and brought in independent cocktail makers to change up its booze offering.
Michell said: "It is so exciting to be witnessing a new era for Byron. As a long-term fan of the brand, to be able to breathe a new lease of life into it is a really thrilling task.
"Beyond the food, which has had a serious revamp and now bursts with new flavours and amazing produce, the new spaces are truly somewhere guests can be excited about spending time. They're bright, modern and in line with the creative new food offering, we can't wait to see them filled with happy diners."
Recent News from Harden's