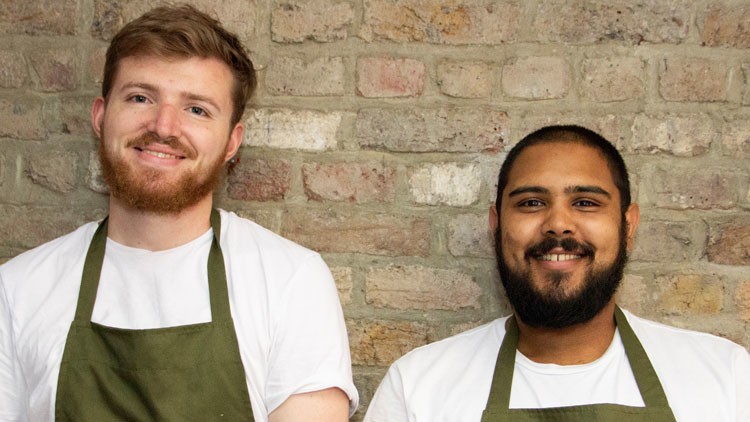 New chefs on the block Joe Allen and Aaron Thomas have teamed up with restaurateur Jamie Barber to launch a Nepalese-inspired dining residency at Hush in Mayfair.
Allen and Thomas appeared on 2019's series of the Beeb's My Million Pound Menu, but failed to secure funding for their concept, which was then called XXVI, but has since been renamed KityCow (a traditional robe worn by Nepalese Sherpas).
While Barber, CEO of Hush, the Hache burger chain, and Cabana Brasil, didn't part with his cash on the restaurant show, he saw potential in Allen and Thomas, and has brought the 20-somethings in to undertake a trial three-month stint.
Allen and Thomas trained at Westminster Kingsway College and have been cooking at various sites over the past couple of years. Recently, the pair were hosting supper clubs at Brother Marcus in Balham, serving suburban types their British-Nepalese fusion food.
Allen told Harden's: "We didn't get to Manchester on the show, but we're really excited to be working with Jamie at Hush… (more to come)
Barber told The Caterer that while he didn't invest, he wanted to mentor the duo and offer them an opportunity to move forward.
He said: "They were tenacious and persevered, and when I got an invite to attend one of their pop-ups post-filming in late 2018, I witnessed them create a high-calibre menu where they both came out of their shells.
"They both showed real personality. So although they both still have some learning to do in terms of running a business, I offered them the residency at Hush as continued support."
Recent News from Harden's