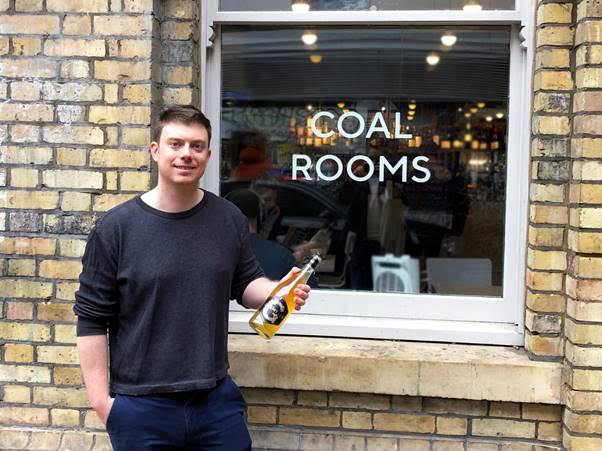 The Coal Rooms in Peckham is to launch Gosnells Upstairs at Coal Rooms, a casual dining space in partnership with London's only meadery.
Tom Gosnell started his mead brand five years ago just around the corner from Peckham Rye station, which happens to be the home of Coal Rooms.
[It's a story we followed closely, as our office manager of the time, Helen, happened to be dating Tom.]
Now, the two have combined to open a small plates offshoot above the main restaurant below.
Gosnells Upstairs will launch on March 8. The bar will focus on the meadery's ferments, including 'original' and new 'vintage' meads, as well as changing variteis such as salted, barrel-aged, gooseberry, and hibiscus. There'll be cocktails too.
Food will come by way of the Coal Rooms, but the menu will be limited to snacks and small plates (not that this is likely to inspire complaints given its high ratings in our 2019 guide).
Tom Gosnell said: "This is an exciting moment for us, the chance to demonstrate our meads in the heart of Peckham alongside great British dishes.
"Mead is a great paired with vegetarian foods, fish, pork and lamb; and if you want to ramp up towards a partner for chargrilled beef, then our Gosnells Vintage London Mead at 12% gives you even more flavour than a big-muscled Australian Shiraz and is just as complex.
"We are really putting Mead on the map nationally, and we want to show the amazing range of flavours, textures and alcoholic strengths made possible by beautiful and ecologically significant bees."
Recent News from Harden's