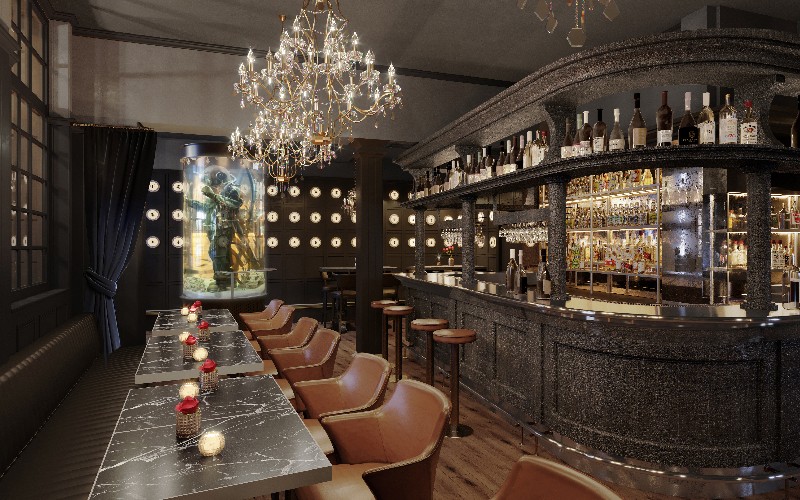 A prominent Chelsea pub formerly owned by father-and-son football legends Frank Lampard and Frank Lampard senior was relaunched last week as the first hospitality venture from furniture designer Timothy Oulton.
The Chelsea Pig, formerly the Pig's Ear, on the corner of Old Church Street and Poulton Street, is believed to be the oldest pub in Chelsea. The present building dates from 1892, but there was a pub on the site called the Black Lion as far back as the late 17th century.
Timothy Oulton started worked in his father's antiques shop in Hale, Cheshire and assumed control of the business in 1990, turning it into a global retail operation selling furniture inspired by British heritage. He made his initial mark in Chelsea three years ago by taking over the shop at the landmark Bluebird Café on the King's Road.
The dark interior at the Chelsea Pig features a moonstone bar, leather Chesterfield-style banquettes, modern chandeliers and vintage furniture, plus an upstairs 'Trophy Room' with a collection of vintage cups, shields and sporting trophies. A menu of zhuzhed-up British classics matches the decor, and includes choices such as Hereford dry-aged ribeye with treacle marinade, pot-roast Cornish hen with dumplings, and stargazy pie with langoustines instead of pilchards, dangling out of a puff-pastry lid.