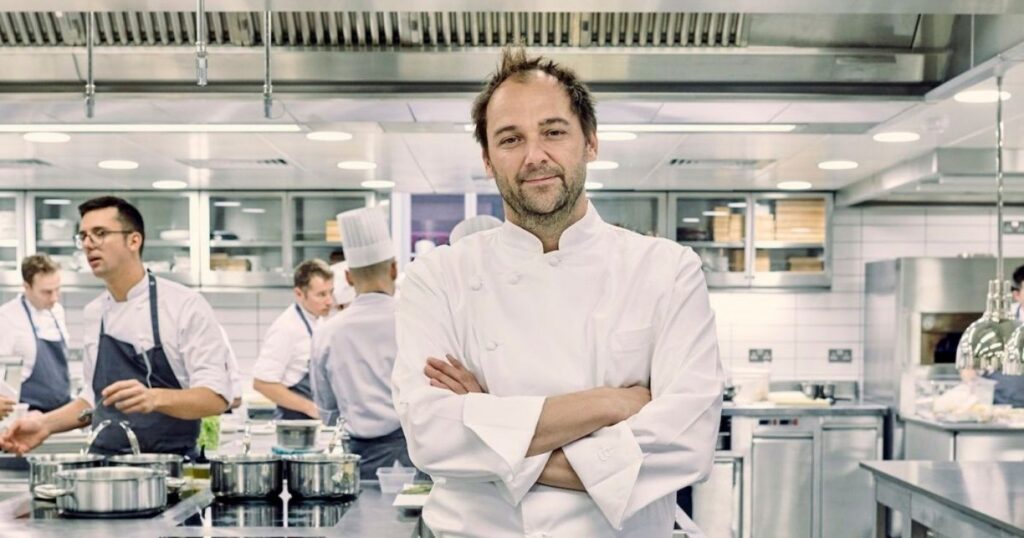 Global celebrity chef Daniel Humm is quitting his restaurant at Claridge's in Mayfair at the end of the year after the hotel blocked his desired move to a plant-based menu. The Swiss chef, whose Eleven Madison Park headquarters in New York topped the World's Best 50 Restaurants list in 2017, has undergone a Damascene conversion to the vegan cause during the pandemic, and has already transformed his menu in Manhattan.
He said in an Instagram post: "The future for me is plant-based. This is our mission and what we stand by as a company, and at this time this is not the direction that [Claridge's] feels is right for them." In May this year, he told the Wall Street Journal: "Our practice of animal production, what we're doing to the oceans, the amount we consume – it's not sustainable."
An unnamed 'Claridge's insider' told the Daily Mail: "If they turn the restaurant vegan, they will upset thousands of regular guests" – although the hotel put out a conciliatory statement: "We completely understand the culinary direction of a fully plant-based menu that Daniel has decided to embrace and champion. However, this is not the path we wish to follow here at Claridge's at the moment."
Humm's new direction is a volte-face for a chef whose use of luxury flesh made him a perfect fit for plutocratic Claridge's when he opened his restaurant Davies & Brook in its main dining room less than two years ago. He was well known for a signature dish of whole roast chicken for two stuffed with foie gras and truffles at his second New York restaurant, NoMad, and the menus he devised for Davies & Brook featured such favourite dishes as dry aged duck glazed with honey and lavender, Claridge's Fried Chicken (CFC), black cod roasted in miso and lobster roll, with a single token purple broccoli main dish to satisfy the veggie market.
Claridge's will no doubt be looking for a suitable chef to service its headline dining room from January, a perch occupied in previous years by Simon Rogan with Fera and Gordon Ramsay.