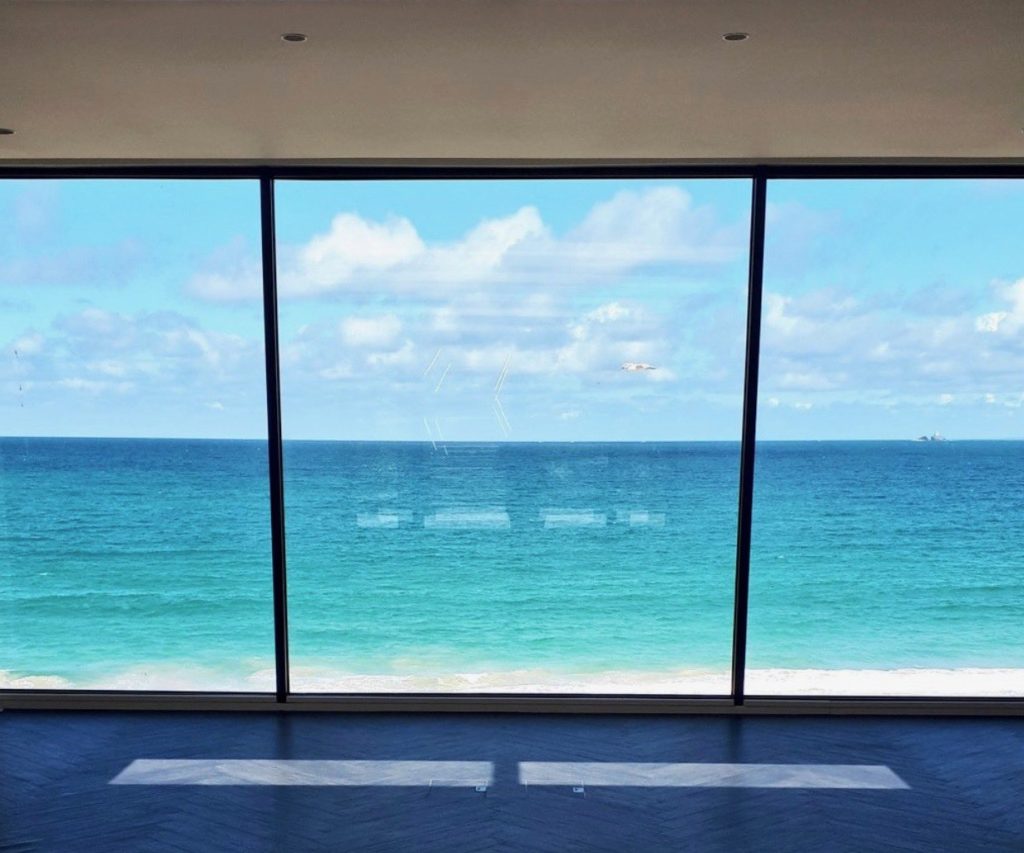 Chef Tom Sellers is to take Restaurant Story to Cornwall for the summer.
Sellers will move his entire team down to Carbis Bay, St Ives, for a six-week residency entitled Story by the Sea.
The project will not only provide a new setting for Story, but will also allow the chefs to experiment with new ideas and make use of Cornwall's exceptional seafood.
Over the course of the pop-up, the restaurant team will also work with creative ocean campaigners Parley to remove 50 metric tonnes of plastic from the oceans.
As far as the menu goes, it won't be as far away from Sellers' food as geography might suggest: a six-course tasting menu will be inspired by the ocean, with dishes such as crab tart, lobster and leek, and lemon sherbet sounding every bit a Story. And it will perhaps do as the London venture has done, and divide the crowd. Where many believe the food to be "superb", even "sensational", others just "don't get the hype".
For fans, eating Sellers' food while gazing out across the Cornish seas will probably prove an enticing summer prospect. Reason indeed to make the six-hour trip to England's most westerly region.
"I have always had the fondest memories of the seaside and a very loving relationship with our oceans," said Sellers.
"The ocean is a magical gift we have been given, along with everything found within it, and I feel extremely lucky to have this opportunity to cook within Carbis Bay.
"The ocean and all that surrounds it will shape our vision for the menu's creative process and cooking style."
Harden's asked Sellers a little bit more about Story by the Sea:
Why Cornwall? As a place, Cornwall has a huge amount to offer in terms of produce – both fresh fish and seasonal ingredients. Carbis Bay is also a beautiful location and I've always had very fond memories of the seaside.
What's new and different about the pop-up? What do you hope to bring to Cornwall? We've partnered with Parley, who are creating upcycled tote bags each made from five plastic bottles – through this we're hoping to remove 50 metric tonnes of marine plastic waste from the oceans. Whilst the experience is about the food, it's also about our responsibility to help the environment.
What dishes and how did you shape the menu to reflect the area? A lot of the dishes are using Cornish fish, for example 'lobster and leek' and 'fish and corn', because we want to make the most of ingredients available to us when we're down in Cornwall. The menu is also perfect for an English summer – for example, our take on strawberries and cream for dessert.
Is London still going strong – do you have any news you can share re the original Restaurant Story? We've had some really exciting news today that we've been waiting on for a while and will be able to share soon!