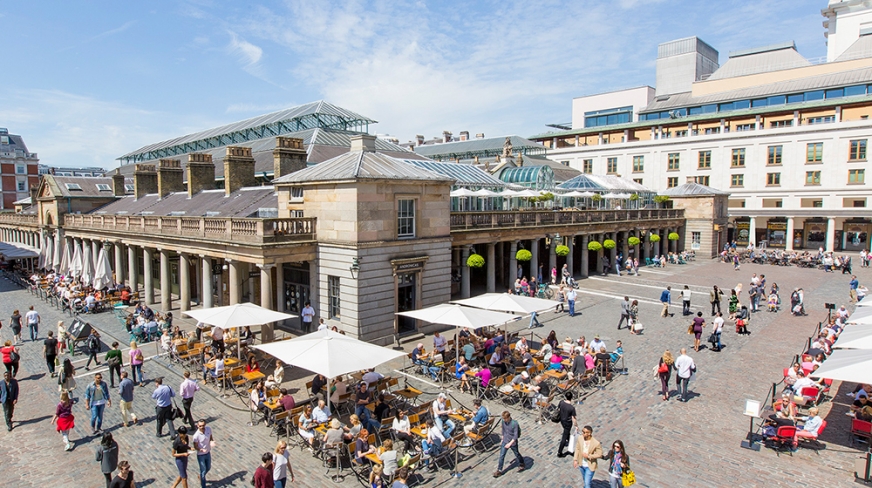 The West End is set to become a "continental-style" outdoor drinking and dining destination as Westminster Council looks to allow restaurateurs to forego strict licensing laws and put tables and chairs outside.
The alfresco plans are part of plans to help save the hospitality industry as it faces a post-lockdown economy. Many restaurants in the district – encompassing Soho, Covent Garden, and Mayfair – are small, and social distancing in which far fewer covers will be possible will render operations effectively futile in the new world.
But venues on dozens of streets in the West End will be allowed to put tables and chairs on pavements and even in the road under radical plans unveiled today by Westminster city council. Cars will be a no-go between certain hours along certain routes, with the likes of Dean Street in Soho occupied only by diners.
The move follows a campaign led by John James of Soho Estates, who last week spoke out in favour of the allowances in order to preserve the industry – vital to London, and to Britain. His Soho Summer Festival has now been expanded to include other parts of central London.
The measures are expected to come into force on July 4 when the Government has said it will allow the hospitality sector to start up again, although this date has not yet been confirmed. The Government is still working out how best to allow restaurants, pubs and bars to function, with safety restrictions at odds with the viability of hospitality profits.
Eventually, we hope ministers announce a strategy. Currently, it would appear the legislation, to be unveiled by Communities Secretary Robert Jenrick imminently, is expected to bring in:
Temporary permission for pubs to convert car parks into drinking and dining areas without the need for planning permission or licence changes.
Allowing restaurants to put up tables on rooftops and terraces without planning permission.
Permitting outdoor weddings subject to social-distancing rules. Gazebos with two or three open sides are expected to count as outdoor spaces, but enclosed marquees will not be allowed.
It is hoped that the extra outdoor space in the West End will mean many more of the 3,700 licensed premises will be able to relaunch successfully after lockdown.
The Covent Garden road closures will be from 11am to 11pm, and in Soho from 5pm to 11pm during the week and from noon to 11pm on Saturdays.
Kate Nicholls, of UK Hospitality, said: "We are going to need a dynamic and supportive approach to reopening hospitality businesses and Westminster council is showing positivity in its plans to get businesses back up and running."