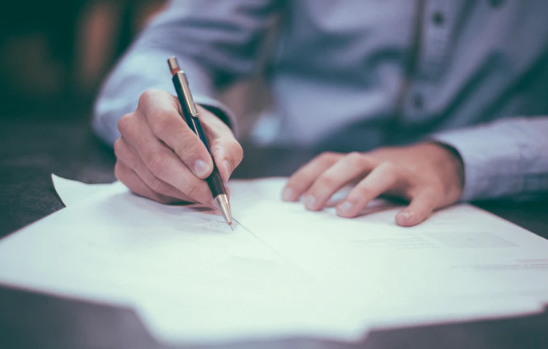 More than 160 CEOs from the UK's leading hospitality businesses, employing hundreds of thousands of people, have written to the Chancellor ahead of next month's Budget. They call for decisive support to help the sector survive, rebuild and drive the economic recovery of the country as it emerges from the Covid-19 crisis.
The letter, co-ordinated by trade body UKHospitality, highlights two key areas of Government support that, the sector says, must be delivered for it to play a key role in rebuilding the economy, and to help drive investment and provide jobs.
These are:
· An extension of the 5% rate of VAT for hospitality for another year, expanded to the wider sector
· The continuation of the business rates holiday for hospitality for the whole of 2021/22 giving businesses valuable breathing room to rebuild and address rent debt.
Additionally, the letter calls on the Government to provide a decisive package of fundamental support, including extension of the furlough scheme, improved loan repayment terms to increase liquidity, deferral of Government-owed debt and replacement of the Job Retention Bonus.
UKHospitality Chief Executive Kate Nicholls said: "Despite the carnage of the past twelve months, hospitality businesses are ready to pick up the pieces of a battered economy and help spearhead our economic revival. Although the end of the health crisis is not quite here, there are positive signs that we are making real progress in the battle against COVID. We are hopeful that, in the coming weeks and months, we can begin to welcome customers back and we know that people will be eager to socialise with their friends and families safely in our venues.
"That means we need to start laying the groundwork now. We need to make sure that the hospitality sector is in the best possible position to help rebuild as we done in the past. After the 2008 financial crisis, one in six new jobs created in the UK were in hospitality. If the Government backs our sector and gives us the support we need and deserve, we can play a key role in helping it achieve its aims of levelling-up people and communities across the country.
"Extending and expanding the cut in VAT will play a crucial role in boosting demand and customer confidence. Our sector is labour-intensive so this will instantly result in more jobs. Removing business rates will allow businesses to repair shattered balance sheets, including tackling the rent mountain that has now hit £2 billion.
"Lots of businesses have taken a beating and many are still only just clinging on. The support that the Government has provided in the past year has been crucial in keeping businesses alive, giving them breathing room and allowing them to keep jobs safe. That support must continue if we want to see as many businesses and jobs secure as possible, and hospitality play the key role we know it can play in rebuilding. There is no point in the Government undoing all the good work it has done in 2020 by pulling the rug from under us as we get back on our feet."
Below is a letter signed by a number of hospitality leaders, mostly big companies, addressed to Rishi Sunak (13 February) asking for greater financial assistance during the pandemic. Those who signed the letter are listed beneath.
—
Budget 2021: How hospitality can help drive UK growth and prosperity
As you make the final preparations for your Budget on 3rd March, you will no doubt be trying to reconcile the ongoing costs of supporting businesses through this latest phase of the pandemic with the prospect of people being able to return to work in large numbers later this year, thanks to the roll out of the Government's vaccine programme.
As representatives of leading businesses in the hospitality sector we want to play our role in our nation's economic revival. Given the right fiscal support in March, and safe and sustainable trading conditions in place, we can help this country 'bounce back' from the pandemic in a safe and responsible way.
Last July, you rightly identified that a cut in VAT for hospitality and tourism to 5% would be a practical and helpful way to allow companies like ours to invest in safeguarding the futures of our business and the jobs of our employees. This was indeed the case, albeit only in the very limited time during which we could trade freely.
Extending the VAT cut until the end of the coming tax year will allow us to better make use of this positive measure, stimulating the economy and helping businesses to stay afloat, and, crucially, helping to boost consumer confidence. Government must also look at expanding the VAT cut to other products currently excluded, such as on-premise alcohol sales, leisure activities and weddings. Should we be allowed to reopen in the run up to Easter, it could also help us avoid having to pass on substantial price rises to customers in early April as a result of returning to a 20% rate, just prior to the Easter trading weekend. This measure will be critical to boosting employment, particularly in 16–24-year-olds.
In addition, the business rates holiday has been a lifeline for struggling businesses like ours during COVID, with so little revenue coming in. It is equally vital that this measure is extended by a year to afford us a sustainable recovery. The ravages of the pandemic mean that the rateable values upon which business rates are factored, are now significantly out of kilter with actual property values, so it would be grossly unfair to apply this tax as it stands. An extension would also assist with a resolution of the rent debt mountain that has accrued over the past year.
Alongside these two hospitality-specific measures we would like to see support offered to business in general to increase liquidity through extending and flexing loan repayment terms, deferring Government-owed debt and replacing the Job Retention Bonus with a new
retention mechanism. Finally, an extension of furlough would allow us to keep our workforce employed as the sector is allowed to carefully reopen in the Spring.
In the aftermath of the financial crisis of 2008, it was businesses like ours in the hospitality sector that generated growth and offered employment to many, particularly those in deprived areas. We can do so again with a presence in towns and cities and rural and seaside communities right across the country. Thank you for your support to date and we look forward to working with you to champion the nation's recovery in the months and years ahead.
| | |
| --- | --- |
| Name | Company |
| Frank Whitaker | Aberdeen City & Shire Hotels Association |
| Mark Lilley | Abokado |
| Aiden McAuley | Accor HotelServices UK Limited |
| Jose Gómez | Adagio Aparthotel Edinburgh Royal Mile |
| Satyam Talwar | Adagio Aparthotel London Brentford |
| Kathryn Haskins | Alexandra Hotel & Restaurant |
| Paul Wigham | All Our Bars |
| James Baer | Amber Taverns |
| Tony Burns | Anderbury Hotels |
| James Nye | Anglian Country Inns |
| Angela Vickers | Apex Hotels |
| Martin Wolstencroft | Arc Inspirations Ltd |
| Robin Bidgood | Army & Navy Club Ltd. |
| Andrew Botting | Artizian Catering |
| Mathew Griffin | Assured Hotels |
| Christopher Varley | Aynsome Manor Hotel |
| Steve Holmes | Azzurri |
| Paul Kelly | BALPPA |
| Wendy Bartlett MBE | Bartlett Mitchell |
| Keith Knowles | Beds and Bars |
| Rob Paterson | Best Western Hotels |
| Angela Burns | Best Western Premier Moor Hall Hotel & Spa |
| Paul Black | Bone Daddies |
| Andrew Phillips | Boodle's |
| David Armstrong | Boundless (CSMA) |
| Paul Flaum | Bourne Leisure Ltd |
| Duncan Clark | Braxted Park and Wedding Venue Support Group |
| Jon McClelland | Brooklands Hotel |
| Marco Gervasoni | Brooklands Hotel |
| Alasdair Murdoch | Burger King UK |
| Kenny Blair | Buzzworks Holdings |
| Gerry Ford | Caffe Nero |
| H. Ashton Crosby | Capdesia Group Ltd. |
| Matthew di Rienzo | Caraffini Ltd |
Recent News from Harden's