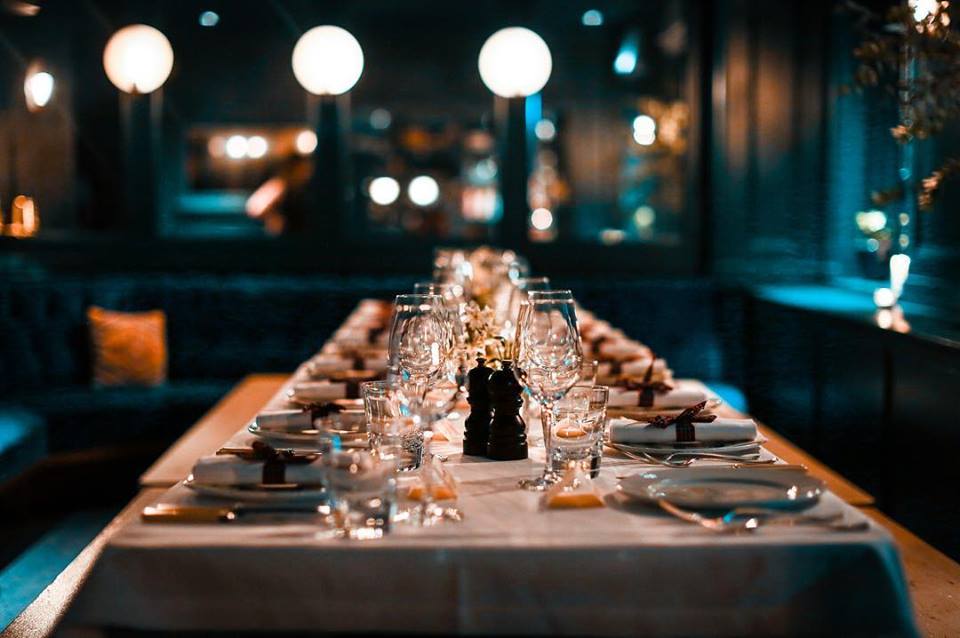 Soho institution Quo Vadis has announced the latest lineup for its '& Friends: 2019' series.
Approaching its third year, chef patron Jeremy Lee has invited another round of fellow chefs, representing their respective restaurants, to cook with him.
The last 12 months saw the likes of Tommy Banks of the Black Swan, Tom Brown of Cornerstone, and chefs Olia Hercules and Rachel Roddy behind the stoves.
The suppers take place in the club's second floor dining room and are first available to members, before being allocated to guests.
In 2019, Black Axe Mangal will return for Burn's Night, having become an institution itself in the first year of the & Friends events. But there are some debuts too. The Quo Vadis & Friends 2019 part one line-up is as follows:
BAM Burns QV 3.0, Friday 25th January
Lee Tiernan and team return for Burns Night. Previous years have seen foie gras ice cream doughnuts, duck eggs with whipped sea urchins and monk's beard, mutton with 'numbing spices', as well as 'neeps and tatties' from Jeremy, bagpipes, and the 'addressing the haggis.'
St Leonard's Valentine's Day, Thursday, 14th February
Jackson Boxer and Andrew Clarke, who recently opened St. Leonard's, will be cooking on St. Valentine's Day.
Henry Harris, Wednesday 13th March
Henry Harris, who's worked with the likes of Simon Hopkinson at Bibendum and is currently overseeing two relatively new gastropubs, The Coach and The Hero of Maida, will arrive for his first event at Quo Vadis.
Sardine, Wednesday 3rd April
There's also a debut for French restaurant Sardine, of which Stevie Parle has an input.
The Ducks (Duck Soup, Rawduck, Little Duck the Picklery), Wednesday 1st May
Clare Lattin, Tom Hill, and Rory McCoy, from Duck Soup, Rawduck, and Little Duck the Picklery, will round off the first half of the year.