After three successful years, and over £100,000 raised, Jason Atherton's The Social Company will be bringing back Social Sunday on Sunday July 1 2018.
The event, which spans across six Social Company restaurants, will be uniting some of the nation's best chefs to raise money for food charity Hospitality Action.
Patron Atherton and his team will welcome a top UK chef into each of the six restaurants, creating one off-lunch menus. All proceeds raised going to Hospitality Action.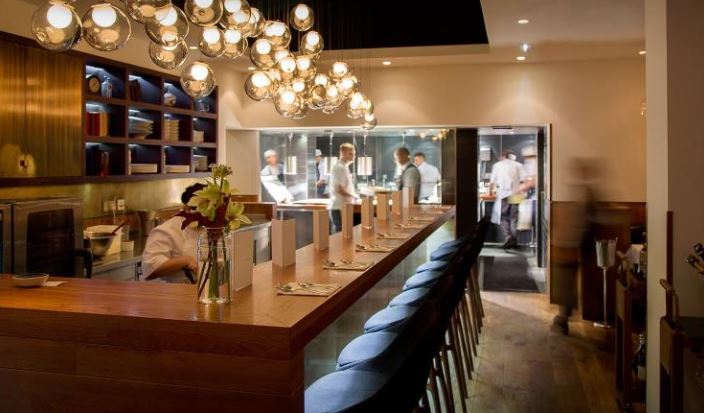 Mark Lewis, Hospitality Action's chief executive said:
"Jason Atherton is Hospitality Action's principal patron and a staunch supporter of the charity. Over the past three years, his Social Sunday programme has raised £110,000 for HA – a mind-boggling amount of money, which we've used to transform the lives of hospitality professionals who've found themselves in crisis. Jason and I are determined to establish Social Sunday as one of the most important annual events in the hospitality calendar, a day when the industry focuses on looking after its own, and that starts this year".
At Pollen Street,  Jason Atherton will be cooking alongside his head chef Dale Bainbridge and acclaimed chef Tom Aikens of Tom's Kitchen and chef patron of Restaurant Story, Tom Sellers – a former protégé of Aikens and Harden's favourite.
The 9-course (plus snacks) menu will feature signature dishes from each of the chefs including Sellers' celebrated 'Storeo' (a squid ink biscuit with smoked eel crème and vinegar powder).
Over at Little Social, executive Cary Docherty will be creating a menu celebrating the best of French and British produce with Clare Smyth MBE, chef patron of newly opened Core in Notting Hill.
While Paul Hood, chef patron of Social Eating House in Soho, will cook with Paul Ainsworth from No.6 in Padstow, Cornwall serving an all Michelin-starred feast.
Harden's readers say of No.6, which has five stars: "The new-look No. 6 is better than ever. What an achievement!" and "the very best choice for a foodie in Padstow".
In the City, Angler's executive chef Gary Foulkes will be hopping from one Michelin-starred kitchen in the sky to the next, as he teams up with City Social's Paul Walsh to serve up a banquet accompanied by some of the best panoramic views in London.
At Social Wine & Tapas, Marcus Rohlen will team up with Martin Morales, founder of Ceviche. Harden's gave the Peruvian restaurant four stars.
"Amazing, seriously tasty dishes, with lots of fresh tastes," accompany the "perfect pisco sours".