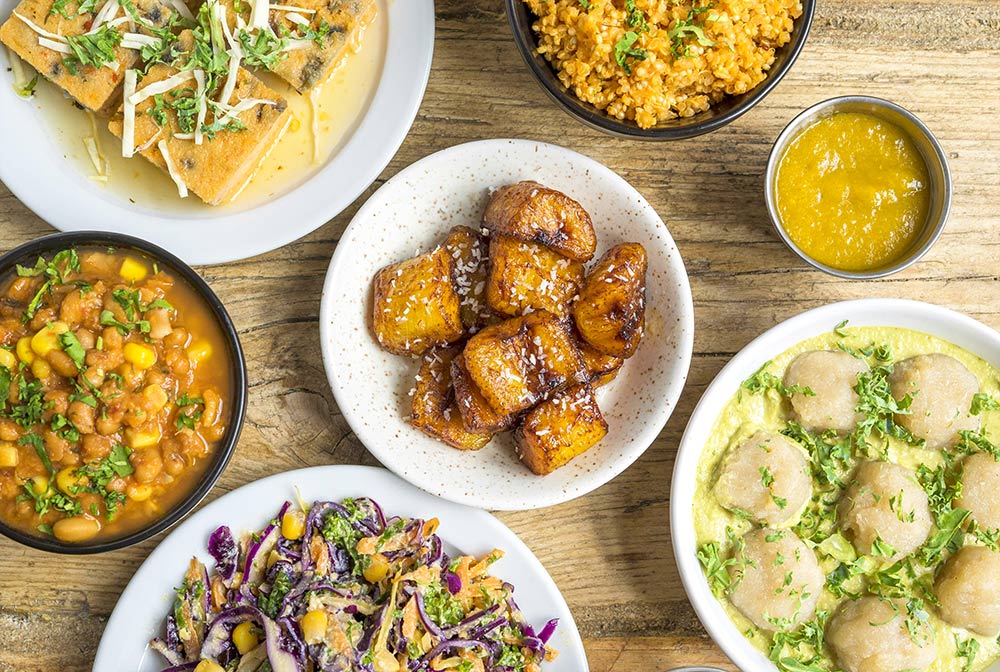 Brother and sister duo Emeka and Ifeyinwa Frederick opened their Nigerian tapas restaurant Chuku's on Thursday.
The permanent site follows several successful pop-ups around east London, all of which sold Nigerian food in sites immersed in the country's culture, with classically bold colours and traditional artwork.
Dishes at the restaurant include rice pancakes with pumpkin and peanut dipping sauce, yam dumplings, fried plaintain, okra, caramel and peanut chicken, spicy beef with green peppers, and meatballs.
Yesterday the founders said: "Tonight we open the doors to the public! Excited is an understatement.
"It's a new home, so there'll be lots of firsts for us. As we find our feet we'll appreciate your continued patience. We want to make the #chopchatchill the best it can be, and whilst we make tweaks, from tonight to Wed 19th Feb we're offering 50% across your food bill.
"We expect to be very busy – our #chopchatchill-ers have waited 4 years for this. If you haven't got a booking we have some tables reserved for walk-ins but please appreciate we can't guarantee seats."
Recent News from Harden's