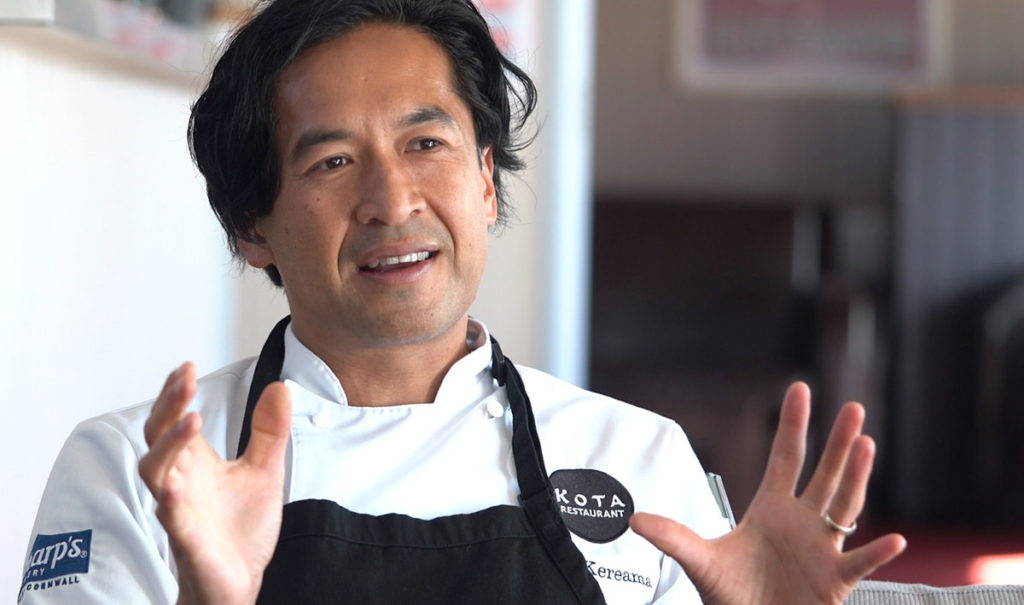 Chef Jude Kereama has expanded his Cornish restaurant portfolio with the launch of Kuki, which has opened in The Valley in Carnon Downs.

The chef, who has starred in two series of The Great British Menu, has seen acclaim at his two harbourside restaurants in Porthleven, Cornwall, named Kota and Kota Kai.
The restaurants specialise in using Cornish produce and delivering dishes with an Asian twist.
Kereama's new "Kota Collective" offering follows suit – it specialises in small plates at lunch times, riffing on local seafood and shellfish with an Asian twist. At dinner the restaurant gets "a bit more serious", in a similar style to Kota, which is fine dining "without the fuss".

The chef, who is half Maori and half Chinese Malay, explained the meaning of his latest venture to the local paper: "If you're not a little bit kooky then you're not interesting plus Kuki means cook or chef in Maori."

He said: "I wholeheartedly believe in this place. It's in a fabulous area and the idea of foraging around there is really exciting."

Recent News from Harden's