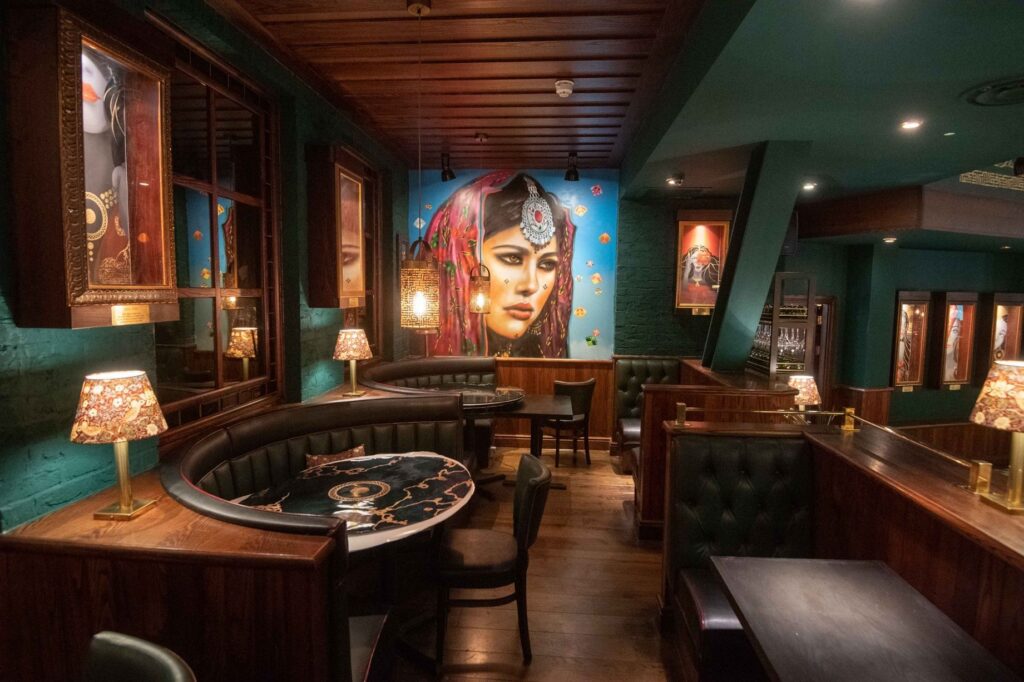 Qavali, a glamorous Indo-Persian restaurant, opened this month in Birmingham's Brindley Place, inspired by the ecstatic Sufi singing tradition (also known as qawwali) whose adherents stretch from Turkey across Iran and Afghanistan into India and Pakistan.
With a menu that takes "the best dishes from each cuisine" in this region, the 250-seat venue features a cocktail bar and separate Turkish cafe, with Turkish and Lebanese wines served along with cocktails such as champagne lassi. The interior is lavishly decorated, with lush foliage accenting the garden theme, and there is live music along with late-night opening on Friday and Saturday nights.
General manager Riccardo Orefice said: "The concept of Qavali was born from the fact that although there are Irani and Middle Eastern restaurants in the city and across the UK, none of them we believe offers a truly high-end dining and drinking guest experience. This concept is the first of its kind.
"We wanted to create a truly magnificent venue showcasing design influences from all the cuisines we serve. The musical soundtrack to your meal and drinks is as important as the decor in setting your mood."