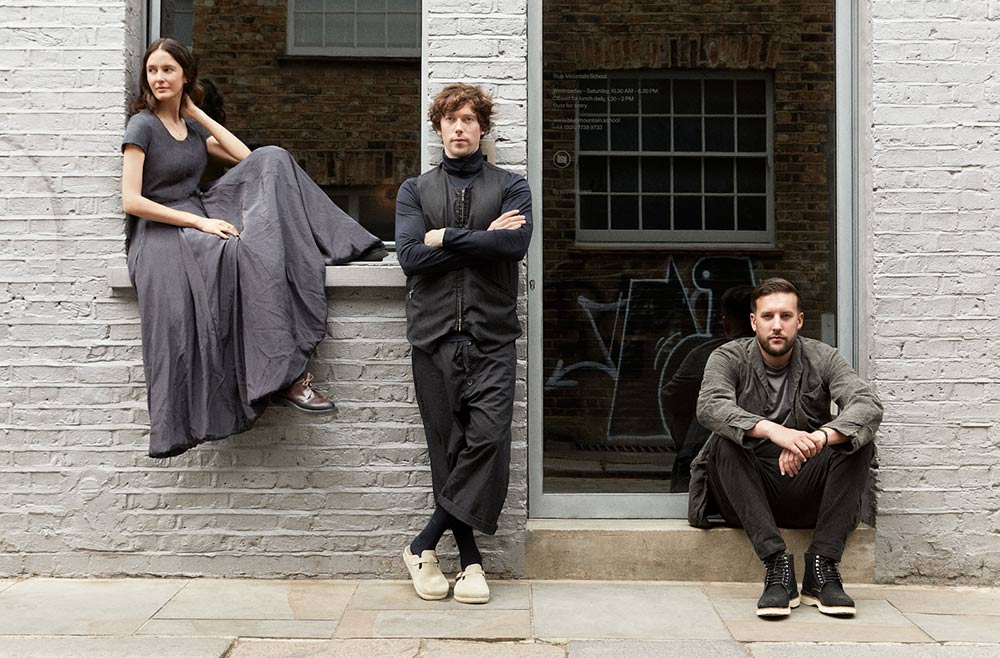 A 16-seat restaurant serving a ten-course meal at a single evening sitting will open this autumn in Shoreditch's Blue Mountain School. Chef Theo Clench (right in photo), formerly of Akoko and Portland, will head the kitchen at Cycene, cooking a seasonal menu influenced by Australasia with an emphasis on seafood. Among the signature dishes he will bring is slow-cooked aged turbot served with caviar.
Blue Mountain School is an experimental cultural venture run by Christie and James Brown (left and centre in photo). It previously hosted Maos, under first Nuno Mendes and then Edoardo Pellicano, which closed earlier this year.
A meal at Cycene – apparently an early spelling of the word kitchen – will cost £160, and start with drinks and nibbles in the downstairs bar before heading up to the dining room. Booking opens this week and you might need to move quickly to secure a table – Maos could have sold each cover half a dozen times, and frequently had a waiting list of 100 hoping for cancellations.