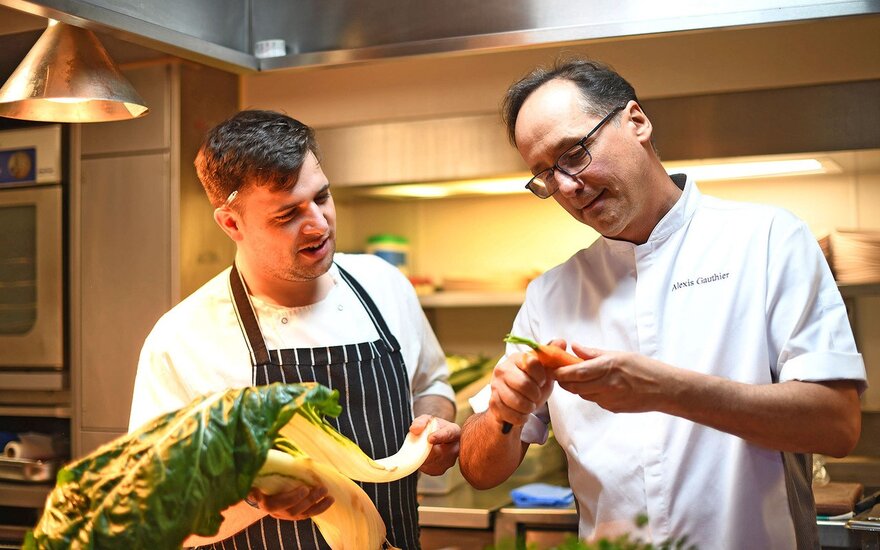 Alexis Gauthier, the classic French chef who has gone vegan, is to launch two new ventures from one site next month – 123V Bakery and Studio Gauthier, in the BFI building north of Oxford Street in Soho.
Alexis opened his flagship, Gauthier Soho, in 2010 and announced the transition to meat-free menus eight years later, going fully vegan in 2021. He said: "We know there is a growing market for high-quality, delicious gastronomy and patisserie which is animal-free."
123V Bakery, which he has already developed as a café inside Fenwick's department store in Mayfair, will offer light lunches, sandwiches and vegan sushi to eat in or take away, while Studio Gauthier will offer a less formal version of the French classics served at Gauthier Soho.
Alexis said the new location in Stephen Street will "give people a chance to experience the special food we are doing, but in a fun, unbuttoned, more laid-back setting. Where Gauthier is for your anniversary, Studio Gauthier is for your fun night out with friends."
There has been some push-back from long-time guests against the shift to vegan cuisine, who told the 2023 Harden's Guide that "it wasn't for us", and the chef concedes that he has lost some customers.
Two years on, though, "I am happy to say we have now gained far more. I have always said that being vegan must not define us, what defines us is being delicious. We know what we are doing is delicious, and because we choose only to use plants for ingredients, it gives us double satisfaction knowing we are doing the right thing."