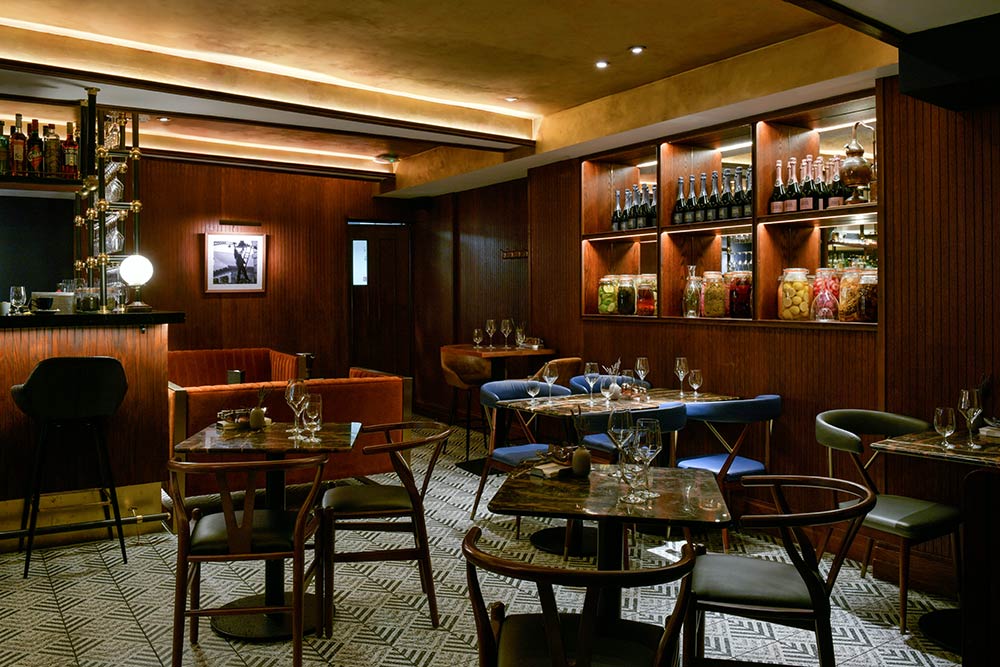 The hospitality veterans Gearoid Devaney MS and Xavier Rousset MS will launch on September 10 The Black Book, a new wine bar and restaurant on the site of the former members' club Trade.
Trade was established as a refuge for hospitality workers as a post-service hangout, but The Black Book will be open to all. It will be, say the team, "Soho's definitive destination for wine lovers and late night revellers". Just what Soho needs.
An announcement reads: "Specialising in rare and interesting wines alongside classic brasserie dishes and bar snacks, The Black Book will provide those who inhabit the true Soho spirit – namely, those with a nose for a party – a sophisticated late-night hangout, the likes of which are becoming fewer and fewer in the area".
Wines by the glass include the super Tuscan Tassinaia at £12 and and a scarcely found Sancerre by master producer, Francois Cotat, at £14.
The wine list of rare wines as well as recognisable classics will be on offer to try by the glass through a partnership with Coravin – a tool to avoid wines getting oxidised after being opened.
The menu will include roasted onglet with peppercorn sauce and hand-cut chips (£17) and pan-fried cod with autumnal ratatouille and silken tarragon sauce (£17).
To share, guests can choose from half a dozen Maldon rock oysters (£14); burrata, figs, red onion compote, walnuts and honey (£9); courgette flower with goat's curd, honey and truffle (£5); and chorizo and romesco sauce (£10).
In-keeping with the theme, a select dessert menu features timeless choices such as Tart Tatin (£6) and Salted caramel and chocolate tart (£6).
Rousset said: "Soho is a community, and it always has welcomed all with open arms, and that's why commis chefs, to commuters, date nighters and late night diners all find refuge here.
"We wanted to open up The Black Book as well as welcome back our members to ensure everyone felt especially part of this community to toast to good health, eat well and embody the spirit of what we love about Soho too.
"The Black Book blends perfectly the elements that we think make Soho special – some glamour to be enjoyed by all,"